4th June 2022 marks the Queen's Platinum Jubilee which means a wonderful four-day bank holiday weekend (fingers crossed for lots of sunshine too!) and incredible events and celebrations planned right across North Wales.
We've done a round-up of a few exciting Jubilee celebrations being held across North Wales this coming bank holiday weekend. There is something that the whole family can get involved in and enjoy!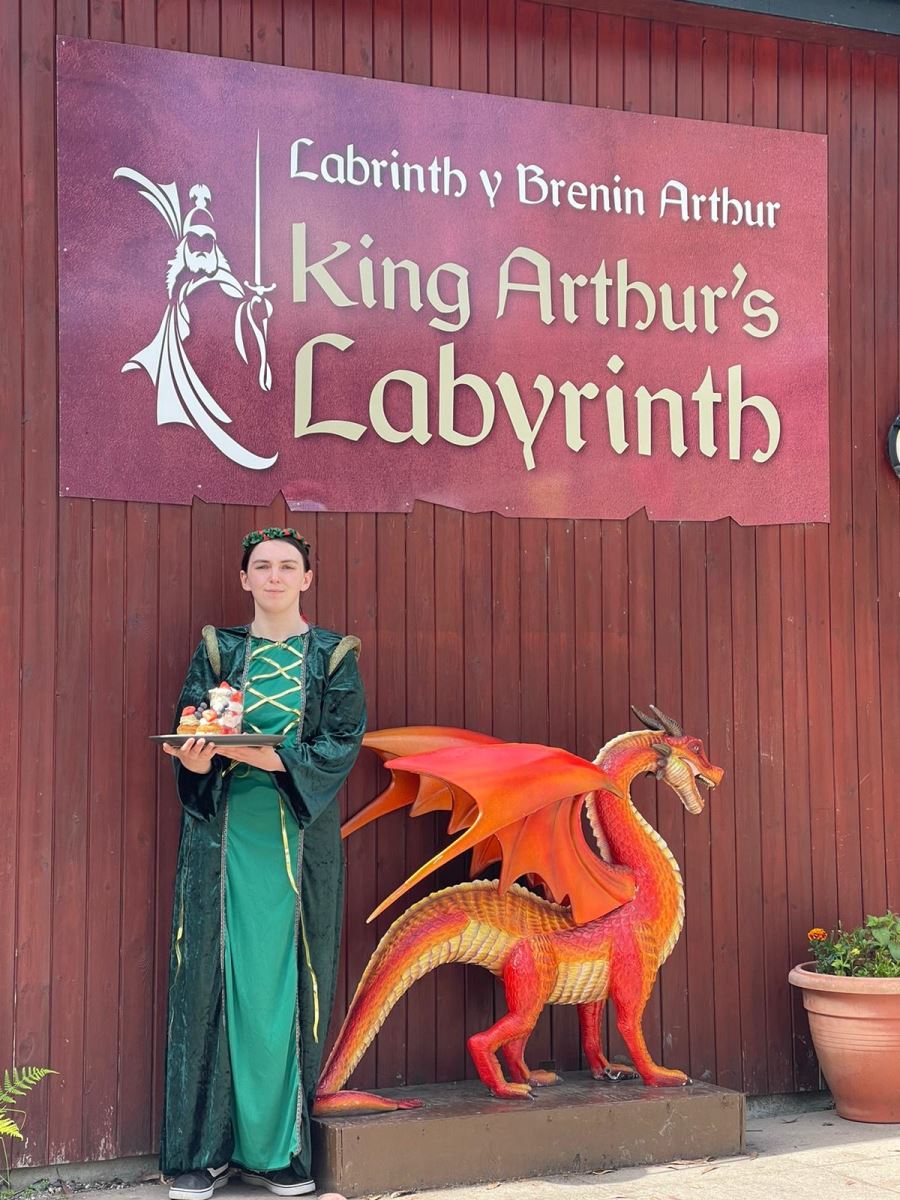 King Arthur's Labyrinth in Corris, will be joining in the Queen's Jubilee Celebrations with its own royal themed festivities. Visitors to King Arthur's Labyrinth dressed as a King or a Queen will receive a very special 20% discount off their admission ticket.
A special Royal Quest in the neighbouring outdoor storytelling maze will feature Royal Golden Dragons with capes and golden crowns with a Mabinogion themed quest for adults and a royal quest for children. Exclusive prizes available for all correct answers.
Visitors will also be able to try their luck at a Royal Lucky Dip where 4 special golden tickets will be hidden on each of the four days. The golden ticket winners will receive a free drink and cake in the on-site Corris Café, where Jubilee themed food and drinks will also be served. A Mini Banquet and Jubilee themed cakes will be available for the four-day weekend.
Time: 10:00 – 17:00
Date: Thursday 2nd June 2022 – Sunday 5th June 2022
Address: Corris Craft Centre, Corris, Machynlleth, Powys, SY20 9RF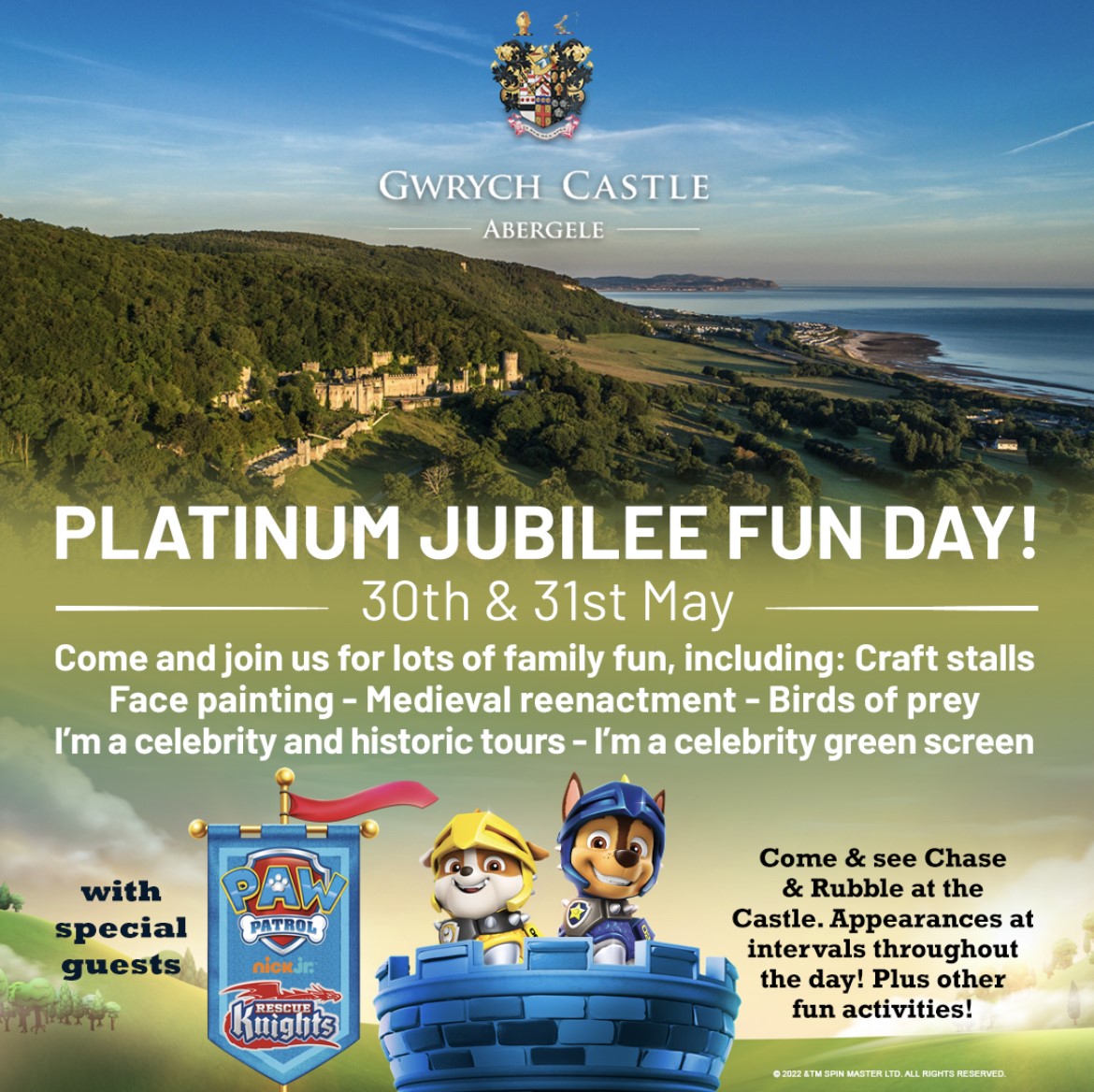 To celebrate the Platinum Jubilee, Gwrych Castle have planned a jam-packed day of family fun. Visitors will be treated to craft stalls, face painting, medieval activities, birds of prey shows, refreshments, I'm A Celebrity photo opportunities, plus I'm A Celebrity and Historic tours. Appearances from PAW Patrol characters, Chase and Rubble, will also take place on Monday 30th and Tuesday 31st May.
Time: 10:00 – 17:00
Date: 30th – 31st May 2022
Address: Gwrych Castle, Llanddulas Road, Abergele LL22 8ET
Book Tickets: https://gwrychcastle.digitickets.co.uk/event-tickets/40691?catID=40796&
This fantastic two-day Artisan Maker's Market will be celebrating the Queen's Jubilee across Saturday and Sunday. The outdoor artisan stalls will be chock full of locally handmade crafts and local produce. Don't miss out!
Time: 10:00 – 16:00
Date: 4th – 5th June
Address: Castle Street, BEAUMARIS, Gwynedd, LL588AP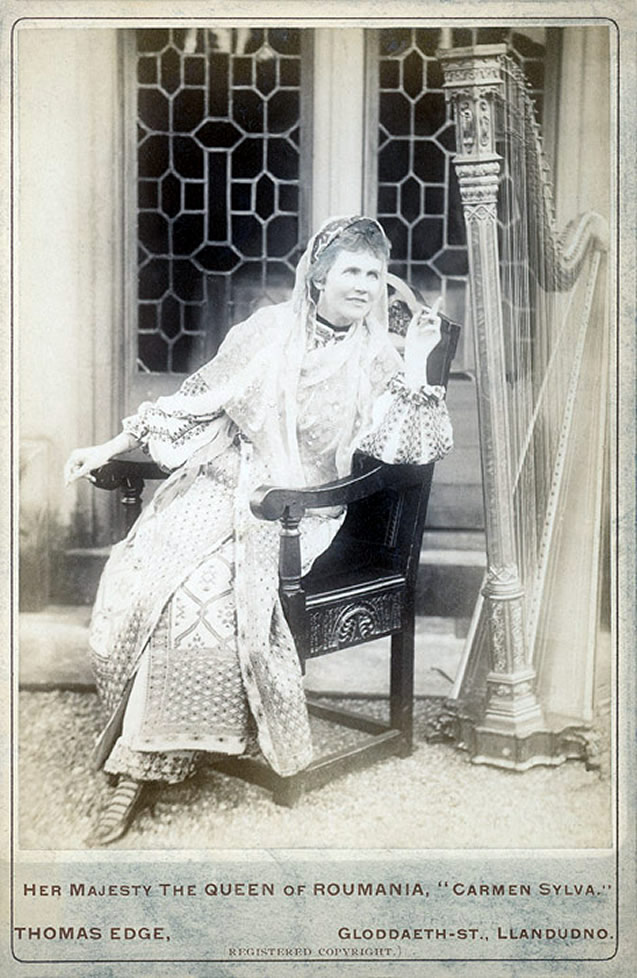 Discover Llandudno's many intriguing royal connections! Who was the Queen of Siam? Where did Princess Margaret visit? Setting off from Llandudno Museum & Gallery at 11.am, the walk is approximately 1 ¼ hrs and is on the flat.
Please wear appropriate clothing and footwear.
Time: 11am
Date: 2nd June, 9th June & 16th June
Address: 17-19 Gloddaeth Street, Llandudno LL30 2DD
To book call: 01492 701490 email: desk@llandudnomuseum.co.uk or visit the website: www.llandudnomuseum.co.uk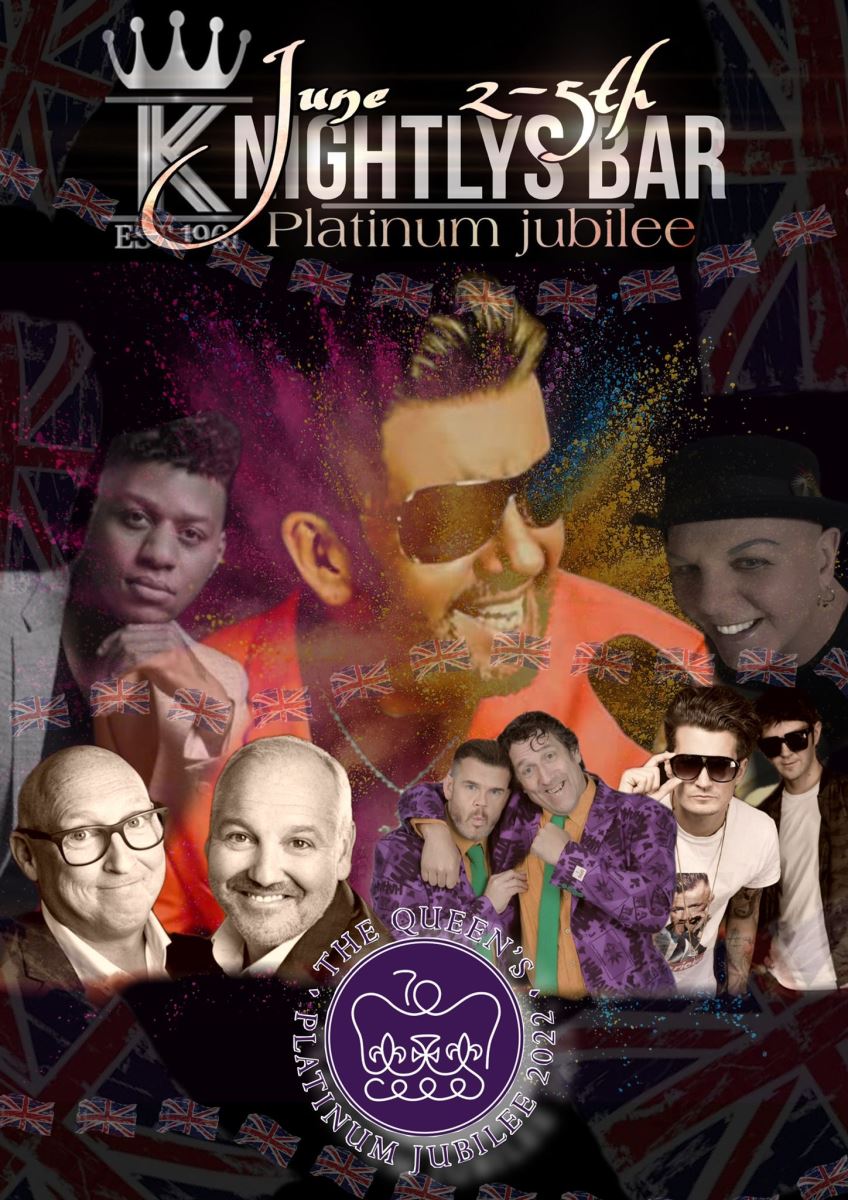 Join Knightly's for an exciting weekend of top class live entertainment at Knightly's Bar, Towyn. Including incredibly popular headliners such as Herbie Graham, Lascel Wood, Mav Mac, Harper Brothers and Timeless. And don't miss Friday night's George Michael tribute! It's going to be a weekend to remember!
For the little ones, the characters from Paw Patrol will also be making an appearance from 1:30pm on Friday 3rd June!
Date & Time: Thursday June 2nd 9pm – Herbie Graham
Friday June 3rd 1:30pm – Paw Patrol, 3pm – Lascel Wood & 9pm - Steve Mitchell as George Michael
Saturday June 4th 3pm – Mav Mac & 9pm - Harper Brothers
Sunday June 5th 9pm - Timeless
Address: Knightly's Bar, Sandbank Road, Towyn, LL28 7LD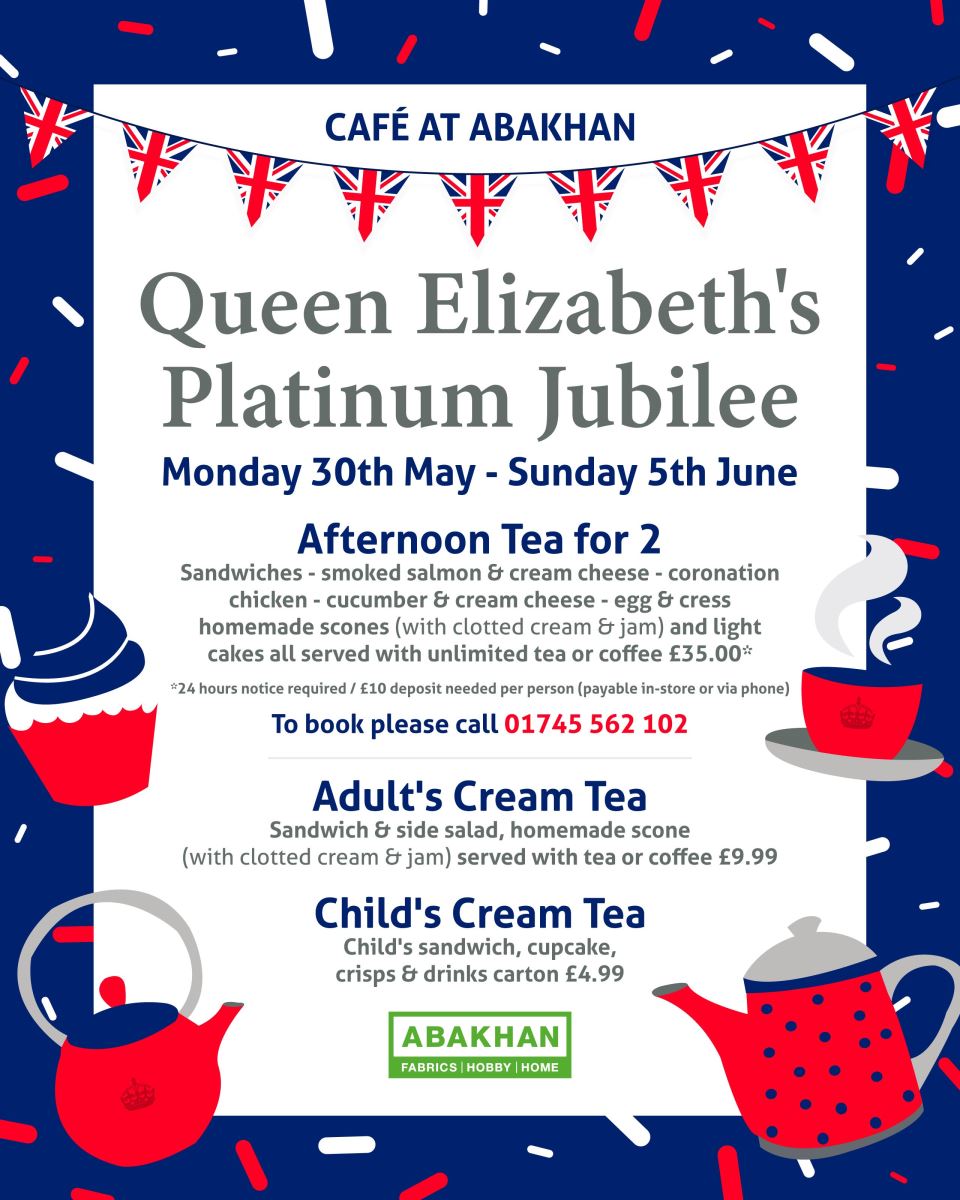 Enjoy a delicious Afternoon Tea at the Cafe at Abakhan, with a special menu for the little ones too!
Date: 30th May - 5th June
Time: 12 - 3pm
Address: Mostyn, Flintshire, CH8 9DX,
Call to book: 01745 562102
Already have plans? How will you be enjoying your long Bank Holiday weekend in North Wales? Leave us a comment and let us know!
Related
0 Comments