Llwybrau / Wales by Trails

Following 5 years of successful themes including adventure, legends, sea, discovery, and outdoors, Visit Wales has chosen the theme of 2023 to be the year of trails and is inviting visitors and the people of Wales to curate their own epic trails.
Wales by Trails Inspiration
North Wales Walking Trails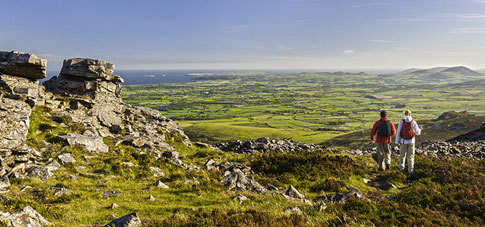 Known for its incredible landscapes, North Wales is one of the most impressive places to explore. Create your own walking trail or find inspiration on our Walking and Hiking Page.
North Wales Cycling Trails

North Wales is a two-wheeler's dream. The super-fit can ride marathon-length routes, the adventurous world-class mountain bike trails. Casual riders will delight at the miles and miles of car-free tracks, many on disused, gentle-gradient railway lines. Find our more on our Cycling & Mountain Biking Page.
North Wales Foodie Trails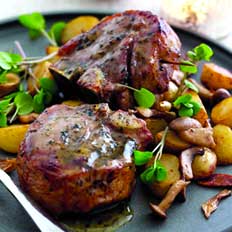 Experience the Foodie Revolution happening across Wales (according to Conde Nast Traveller 2023) and discover world-class cuisine at North Wales restaurants and cafes. What better way to explore a North Wales town than visiting its local food & drink venues to find the best coffee, Welsh cake, or sit-down meal made with fresh Welsh ingredients?
Discover North Wales Food & Drink here.
North Wales Adventure Trails

Ride through beautiful forest trails with huskies and sled dogs. Zip wire across a massive slate quarry at incredible speeds. North Wales is an adventure specialist, so when it comes to adventure trails, we have it covered. Explore more adventure trail ideas here.
North Wales Locomotive Trails
We've got the longest, most historic, and most scenic railways in the UK. Take a ride on a heritage railway and rediscover your love of railway travel while you explore North Wales.
Find out about our heritage railways here.
North Wales Landmark Trails

Stroll along a UNESCO World Heritage Site, follow a North Wales castle itinerary, take a leisurely hike to one of the magnificent waterfalls across Snowdonia. For more ideas, visit our Landmarks Page.
North Wales Water Trails

Paddleboard across the largest natural lake in Wales, kayak in exciting white waters or ride a jet ski along the North Wales coast. Watersports are abundant in North Wales and are a thrilling way to experience more of the area. Find inspiration on our Watersports Page.