A fantastic first year for the new owners of the Lansdowne Hotel in Llandudno, in their own words;
We purchased the property in December 2018, and the property had been closed since September 2018 and there were no forward bookings in the system, we then undertook a full refurbishment of all guest rooms, the Guest Lounge, Dining Rooms and created a new Bar area. The refurbishment saw the replacement of all windows, 800m2 carpet and all furniture and furnishings throughout the property. Removal of all artex and re plastering and the full redecoration of the outside of the property and the clearing and tidying of the 18 space car park.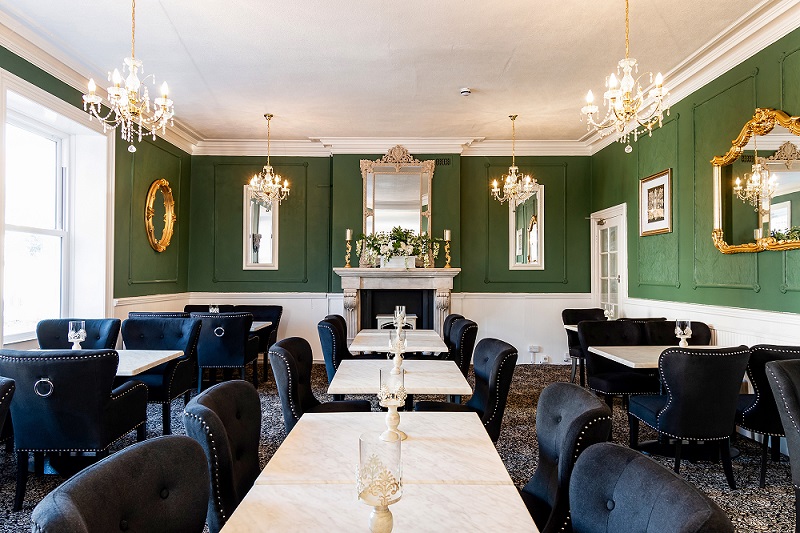 With the Visual aspect of all properties more and more important with the desire for guests to stay in high quality properties great attention to detail was made to create a beautiful property. With all guests interacting on social media when hey stay and take pictures and share them online this is the 'new word of mouth'.
We have within a month of opening hit 100% occupancy throughout the summer and already have a full diary till late November.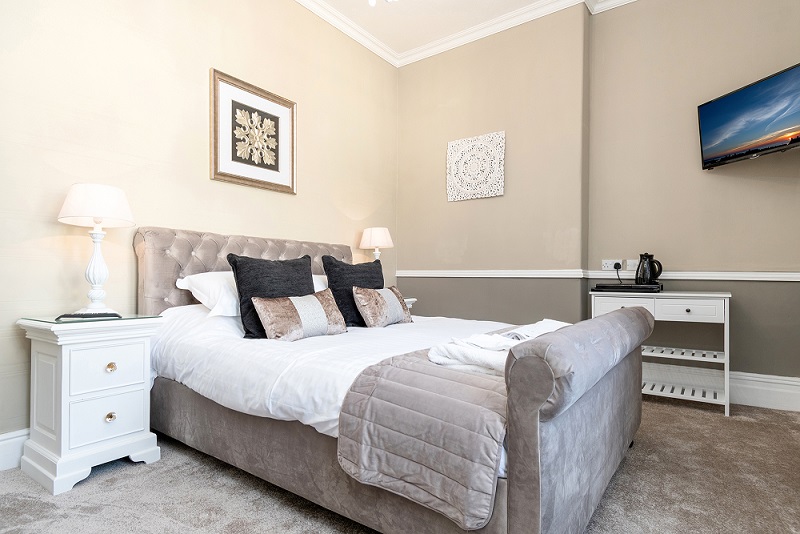 Llandudno is very much a 12 month resort with a wonderful choice of restaurants and surrounding attractions we anticipate continuing our high occupancy throughout the winter.
We are very proud to have achieved our full refurbishment on time and in budget within the planned three months which was a very ambitious time frame. Having previously owned and run The Manor Hotel Llandudno for 9 years, Time Cafe Bar Conwy for 6 years we have developed a great understanding of the local demand and marketing to achieve high occupancy. Our location on Abbey Road set under the Great Orme is convenient for town but is a lovely quiet situation and our large car park which offers 18 spaces for our 16 rooms means that we can guarantee parking for all guests which has proven to be very popular.
Our car parking has also led to us enjoying longer stays from guests with the average guest staying 3-4 nights rather than the town average of 2 nights. We also have guests staying for 7/10 even 14 nights as they are able to use us as a base to go out exploring each day knowing they are returning to easy parking.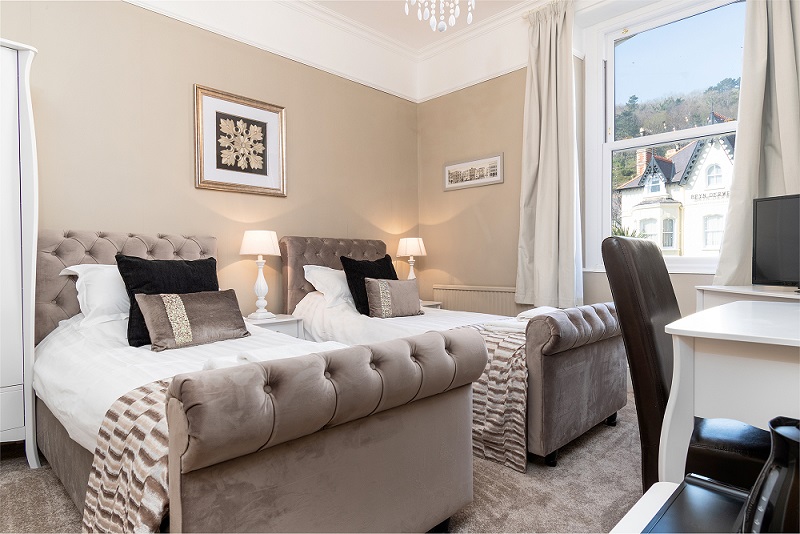 Take a virtual tour of the hotel here http://www.lansdowne-llandudno.co.uk
Related
0 Comments