Ty Mawr Country Park

Type:
Country / Royal Park
Ty Mawr Country Park
Cae Gwilym Lane
Cefn Mawr
Wrexham
LL14 3PT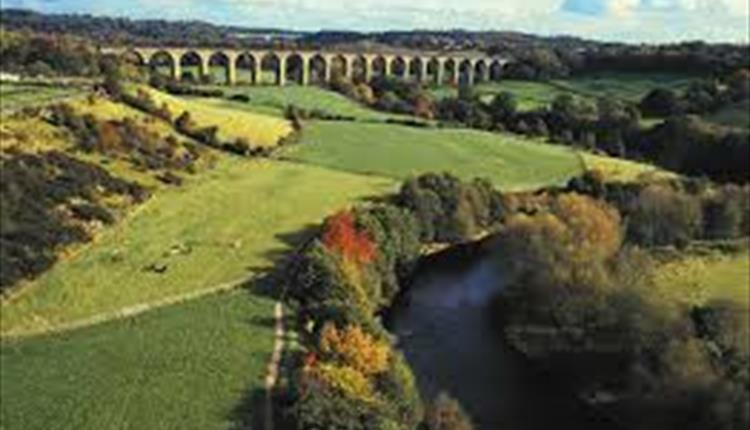 About
Tŷ Mawr Country Park lies on the banks of the River Dee in the beautiful Vale of Llangollen, part of the Clwydian Range and Dee Valley Area out Outstanding Natural Beauty.
Tŷ Mawr has all the fun of the farm in a magnificent setting beneath the arches of the Cefn Viaduct. There are lots of animals you can meet at Tŷ Mawr such as donkeys, pigs, and goats. You can even feed our free range chickens and ducks or admire Carlos and Pedro the Llamas, who guard our sheep from foxes!
At Tŷ Mawr we do not use chemicals and pesticides on the land. That is why we have many species of wild plants and animals and in the summer our traditional hay meadows are full of colour. Why not take a gentle stroll down to the river, sit and relax and see if you can spot a salmon jumping!
Picturesquely situated beneath the dramatic Cefn Viaduct on the banks of the River Dee, Tŷ Mawr provides some of the best scenery around.
Whether it is to admire the view, to see the farm animals or to take a walk, you could bring a picnic and have a great family day out at Tŷ Mawr Country Park.