Bonc yr Hafod Country Park

Type:
Country / Royal Park
Hafod Road (off Bangor Rd)
Johnstown
Wrexham
Wrexham
LL14 6HF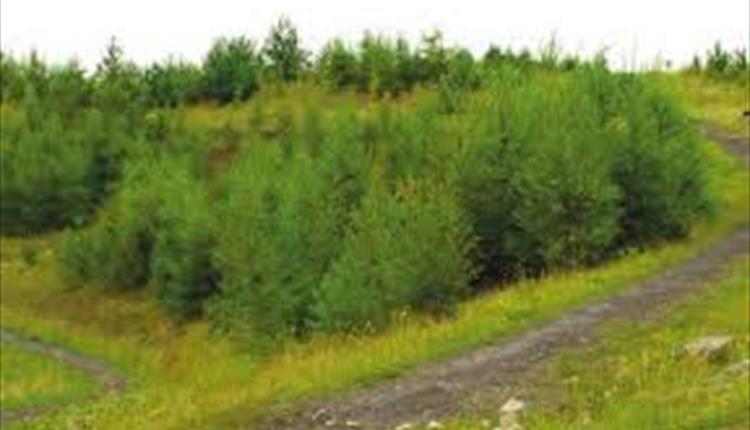 About
Bonc yr Hafod Country Park is a hill covered in woodland and grassland, and lies on the site of Hafod Colliery. The hill is made from mining waste dug up from the coal shafts and tunnels deep underground. The mine once employed over 1900 local people, mainly from the villages of Rhos, Ponciau and Johnstown. The pit was closed in 1968. In the mid 1990's the spoil heap from the mine was landscaped and the soil improved to allow trees to be planted and grassland to grow. The success of the reclamation of the spoil heap is reflected in the diverse and beautiful habitats present at Hafod.
The Park forms part of the Johnstown Special Area of Conservation. This strong protective status is due to the population of Great Crested Newts that live in and around the park. The Great Crested Newt is rare across its Northern European range, however the ponds in the low lying areas around Wrexham are a stronghold of this impressive amphibian. Measuring up to six inches in length, the males grow a spectacular crest to attract females during the breeding season in April and May.
Hafod is a park rich in wildlife, not only is the park specially protected because of the Great crested newts that live there, it is also home to dragonflies, grass snakes and bird life such as buzzards, kestrels and skylarks. In the summer the park is full of wildflowers, including the common spotted orchid and birds foot trefoil, while in the autumn, the woodland is full of fungi.
The park has miles of footpath for you to explore, including two way-marked trails. Following the red arrows will lead you gently to the summit, where you will be rewarded with panoramic views across the Welsh borders, and a large stone sundial sculpture of a miner. The route includes a series interpretation panels and carved oak posts, themed on the parks mining heritage and natural history. Following the yellow arrows will take you though oak woodland and grassland and past the ponds where the newts and dragonflies breed. Apart from a small hill at the being of the route this is a level walk around the base of the hill.
Responsible riders & cyclists are welcome at any place on the 5 miles of paths in this Country park, but you need to collect keys at Ty Mawr Country Park access (01978 822780). You will need to also leave a £5 deposit (refundable) and complete / sign a simple form.