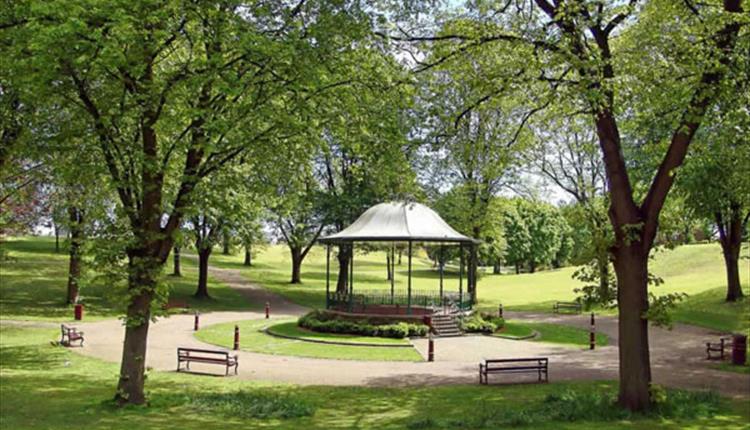 About
Bellevue is a popular traditional park within easy walking distance of the town centre. The visitor is presented with a splendid formal landscape in the Edwardian style. There are a large number of mature trees which make up the shaded lime avenues that radiate from the bandstand area along with areas of new tree planting and ornamental shrub beds. A landscaped rockery containing plants authentic Edwardian period plants leads up to the bowling greens.
A network of well surfaced curving pathways allow you access to all corners of the Park. In the evening, illumination from period lamp stands adds to your strolling pleasure. An elevated knoll, adjacent to the basket ball court, offers splendid views over Wrexham, the Parish Church and the surrounding hills. There is also a sensory garden at the entrance to the Park overlooked by the imposing statue of Queen Victoria.
Bellevue Park was one of the first two parks in Wrexham to be awarded the Green Flag accreditation in 2005 in recognition of the high standard of grounds maintenance, leisure facilities, community involvement and management. The accreditation has been awarded each year since then.