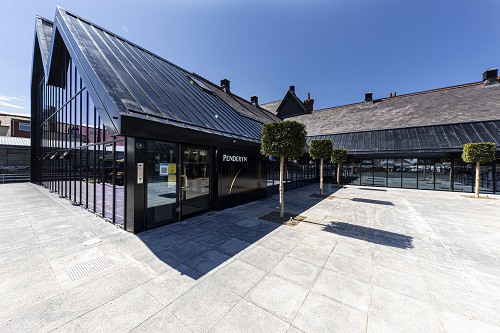 Penderyn Whisky is one of Wales' best-known brands and was the first distillery in Wales for over 100 years, when they started distilling in 2000. Indeed, they were pioneers in World Whisky, as only a handful of countries, including of course Scotland, Ireland and the US, had whisky distilleries at this time. Now, Penderyn export to over 50 countries world wide and have won over 70 international gold medals.
But… did you know they have a distillery in the heart of Llandudno?! It's on Lloyd St, just a couple of blocks from the promenade and opened in May 2021. Penderyn have done a wonderful job of converting a handsome Grade 2 listed school building, which was originally built in 1882, into a beautiful fully operational Welsh whisky distillery. The former school building faces Lloyd St, but the main entrance is around the back, in a magnificent double height building faced entirely in glass.
Penderyn have already picked up a Go North Wales 2021 Tourism Award, for Attraction of the Year. On top of this, Trip Advisor has ranked them '#1 Tour to do in Llandudno'. It's also on the Llandudno & Conwy City Sightseeing Red Bus Route, and it has established itself as one of the prime tourism attractions in Llandudno.
So, what can you do at Penderyn Distillery Llandudno?
Penderyn Distillery Tour
The hour-long tour begins in a stylish exhibition room with the original parquet floor. You can read about Penderyn's history, the school and some of the Llandudno characters. Then you will head into the distilling hall where you will hear about the barley, the fermentation process, and finally the Faraday Still, which is unique to Penderyn. This still produces a spirit at an industry high of 92%, meaning Penderyn's whiskies are light, fruity and flavoursome. Next you will learn about the wood management and smell the aromas from barrels used in the whisky maturation process. Finally, you will head to their beautiful tasting bar, where you'll have the chance to sample a drink or two. Don't worry if you're the nominated driver on the day, you'll receive a complimentary miniature to take away instead, so you can enjoy it when you're not on driving duty.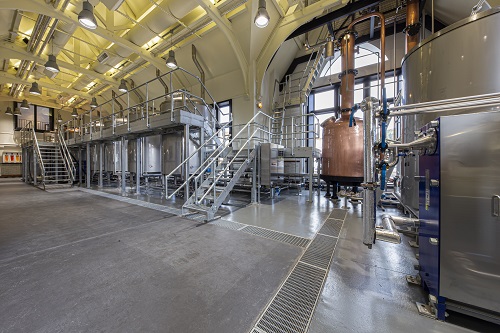 Whisky Masterclass
This begins in the stunning Masterclass Room on the first floor, where the Masterclass table is a thing to behold. You'll partake in a fun and interactive whisky tasting session, as well as an in-depth look at Penderyn and whisky-making, in addition to the Penderyn Distillery Tour outlined above. To fully immerse yourself and to enjoy the Whisky Masterclass, we advise you not to drive, so you'll need to organise a lift to and from the distillery or you can use the public transport links close by, for the bus or train services.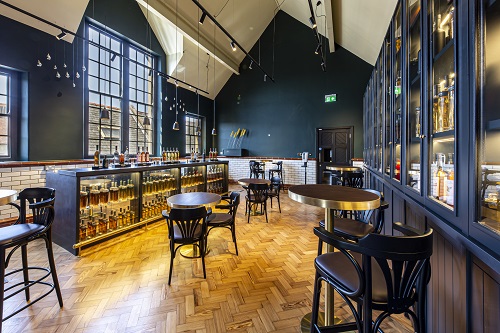 The Distillery Shop
The distillery shop is open seven days a week and anyone can visit the shop, which stocks the full Penderyn range of award-winning whiskies and spirits, 'bottle your own' distillery exclusive whiskies, glasses, decanters and merchandise, including t-shirts, pens, mugs, chocolates and much more.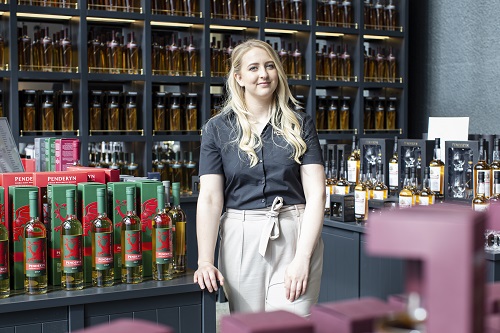 Car Park
There's a large carpark outside the main entrance, at the back of the building. This is accessed via St Mary's Road, off Lloyd St. and Penderyn customers can park their car for the day for free, giving you time to explore the wider, wonderful coastal resort of Llandudno.
Penderyn Distillery continues to go from strength to strength and now with this award-winning North Wales distillery, you can see for yourself why Penderyn Distillery is the home of Welsh whisky.
Related
0 Comments