Starida Puffin Island Cruises & Fishing Trips

Beaumaris Pier
BEAUMARIS
Isle of Anglesey
LL58 8BS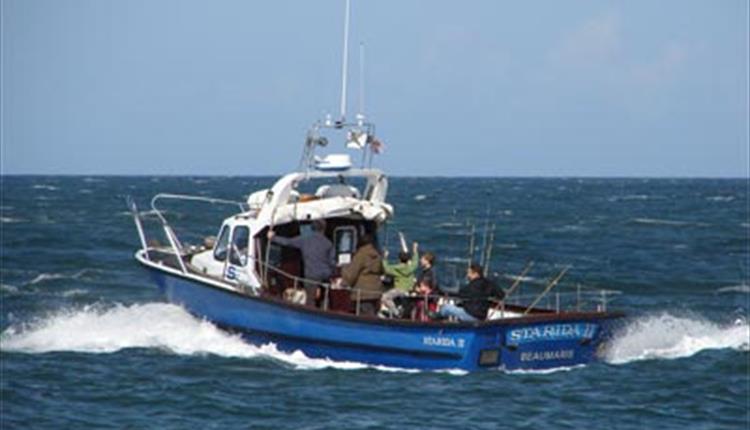 About
There's always a warm welcome to be had with Starida, and no need to worry about stories of the one that got away....
Many have declared the fishing around Anglesey to be amongst the best in Wales, with an abundance of species, including mackeral, pollock, dab, gurnard, cod and tope. We offer a variety of fishing trips to suit all occassions and abilities, from short 2 hour trips suitable for the whole family right up to a full day's fishing for experienced anglers. We have three fast fishing boats that get you to fishing grounds quickly for maximum time fishing. All vessels are licensed under the MCA Code of Practice to carry up to 12 passengers up to 60 miles off shore. Tea and coffee is provided and rod hire available on all trips.
RATES
For 2018 season fishing prices please visit our website.
DATES OPEN
Trips run all year round. Please visit our website to check availability on all fishing trips.
TYPE OF FISHING
Sea Fishing, Wreck Fishing, Charter Fishing.
Check out our Facebook & Twitter pages for lates catch reports and regular special offers.
facebook.com/staridafishing
twitter.com/staridafishing