North Wales Wildlife Trust

Garth Road
Bangor
Gwynedd
LL57 2RT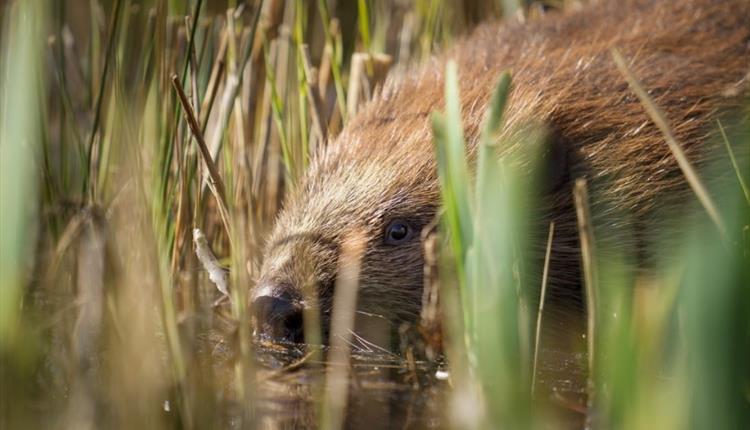 About
Who we are
North Wales Wildlife Trust is one of 46 Wildlife Trusts working across the UK. With the invaluable support of volunteers and members they manage 35 nature reserves in north Wales. They also work with other organisations and landowners to protect and connect wildlife sites across the county and inspire local communities and young people to care for wildlife where they live.
Welsh Beaver Project
Why are beavers important?
Beavers were once widespread across the Wales, but due to over hunting by humans for their fur, meat and scent glands they became extinct after the Middle Ages in Wales and by the end of the 16th Century they were extinct from the rest of Britain.
Beavers are very special animals because they play a vital role in enriching biodiversity by restoring and managing river and wetland ecosystems. They are known as a 'keystone species' because their activities can benefit a wide range of other animals and plants that live in rivers and wetlands.
Our plans
Feasibility studies have been undertaken since 2008, most recently for a managed reintroduction of beavers onto the River Dyfi catchment. North Wales Wildlife Trust are aiming to submit a licence application to Natural Resources Wales (NRW) in 2023 for the release of beavers to the catchment. They have established a Beaver Management Network as part of their proposals and this includes setting up a network of beaver volunteers who will be on-hand to deal with any problems caused by beavers so that they can all enjoy the benefits that beavers bring.
NWWT also assisted Montgomeryshire Wildlife Trust with their beaver project at their Cors Dyfi nature reserve.
Video
Dyfi Osprey Live Stream

Video
TripAdvisor