Owner of The Little Cheesemonger Rhuddlan Gemma Williams was surprised in October 2019 with the award for The Best Cheesemonger in Wales from the Slow Food Society UK. Slow Food is a global, grassroots movement with thousands of members around the world that links the pleasure of food with a commitment to community and the environment. It was founded in 1989 in Italy.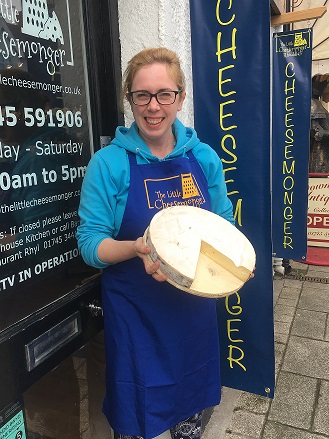 The lucky streak didn't end there as The Little Cheesemonger is also up for another prestigious award in November 2019 as a finalist for Top 25 Best Small Shops. The Best Small Shops competition, managed by the Independent Retailers Confederation (IRC), celebrates the commitment and creativity of independent retailers on the UK's High Streets and the central role they play in their local area. Gemma will be travelling to London for the finals. The winner will be revealed on November 5 during a reception in the House of Commons Terrace Pavilion.

Gemma has been selling fine artisan cheese for 15 years which started in Edinburgh. After finishing University in Edinburgh Gemma was looking for a full time job to support her part-time work in her degree field as a glassblower when she saw a vacancy at a well respected cheesemongers in Edinburgh. A the time Gemma didn't know much about cheese other than the basics but with the advantage of growing up in catering with a Chef Father, a Restauranter Mother and an Italian Grandmother Gemma was confident in working in food retail and quickly went on to manage their flag ship shop in the centre of Edinburgh. 13 years later after working with cheese in Scotland, England and Wales a redundancy and the availability of a small shop premises gave Gemma the nudge she needed to start a shop of her own in June 2017.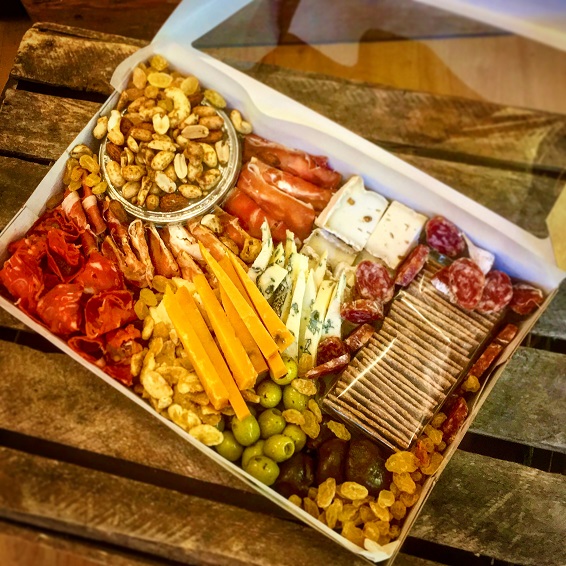 Gemma says "The Little Cheesemonger's mission is to become the place for fine artisan cheese in North Wales. Working hard everyday to provide accessible high quality, artisan, traditional cheese to all in an area previously lacking anything other than supermarket choices. Connecting people through food. Working closely with local small producers to support them as well as drive revenue back into our local community. Most of all to create a better everyday choice of cheese, raise standards locally by providing quality. Exercising our specialist cheese knowledge & experience. Creating modern alternatives to the old fashioned cheese board."
It's not an easy time to set up a new business and with so many budget supermarkets popping up everywhere it's a big risk for a food retail shop like a cheesemonger.
Rhuddlan has a cluster of small independent businesses that are a great asset to the village. Not many High streets these days can boast a cheesemonger, florist, tea rooms, award winning cafe, beauty places and boutique shops as well as a historic monument like Rhuddlan Castle in the centre of it. The nearby town centre of Rhyl has many large closed down shops so Rhuddlan makes an attractive break from the norm.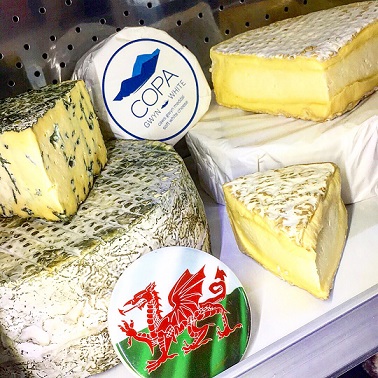 Gemma says "I work a lot for charities, fundraisers and private events days doing cheese and wine tasting events. Here I like to push the boundaries of what people expect from cheese and open their eyes to what the difference is between artisan and mass produce. There's nothing wrong with a block of supermarket cheddar for your work butties but I'm not selling that cheese. The cheese I sell is intended to delight you! To enrich your experience of enjoying the cheese and sharing it with your friends and family. I get to know my regular customers and some days I barely get any work done as I've spent most of the day catching up with them. Some in particular are elderly and lonely and I know I might be the only personal contact they make in a day so I always give them time no matter how much pressing work is on my plate. It's an old fashioned shop service mixed with a push out of your comfort zone cheese sampling service. I get so much enjoyment out of watching them taste new cheese and seeing real enjoyment on their faces and how keen they are to tell their friends and family they've discovered a new favorite.
I make Cheese Gift Hampers, Friday Night Sharing Platters, Cheese Wedding Cakes, platters for outside catering as well as my cheese and wine talks."
The Little Cheesemonger is not all about cheese and you will fine a range of local produce from locally roasted coffee beans to native Welsh Black Bee honey or sweetshop gin.
Next time you are near Rhuddlan why not take an hour out of your days and see what it has to offer?
Related
0 Comments