Two-day summer festival brings Madchester to Snowdonia, backed by a weekend packed full of northern soul, reggae, ska, mod and Motown as well as a junior rave courtesy of legendary Hacienda and ex Stone Roses DJ Dave Booth
Surf Snowdonia has announced that Shaun Ryder's band Black Grape will headline at its Electric Wave Festival this summer.
The festival, which takes place on Saturday 28th and Sunday 29th July 2018, will be a rare opportunity for music fans to see Ryder's band perform.
Black Grape launched its critically acclaimed debut album It's Great When You're Straight… Yeah in 1995, followed by Stupid Stupid Stupid in 1997. After a decade away from performing, a much-anticipated third album, Pop Voodoo followed last year.
Shaun will be joined on stage by rapper Kermit (ex Ruthless Rap Assassins), whilst his former Happy Mondays bandmate Bez will be dusting off his maracas to perform a DJ set and entertain the crowd with Bez's Bingo. Shaun will also take part in an exclusive Q&A session, which promises to be both candid and highly entertaining.
So far, Electric Wave's confirmed acts include Shaun Ryder, Black Grape, Bez, Dub Pistols, Ocean Colour Scene's Steve Cradock and From the Jam, featuring original The Jam bassist Bruce Foxton. The festival will also feature some of the region's best local bands as well as a junior rave, headed up by former Stone Roses and Hacienda DJ Dave Booth. More headline acts will be revealed over the coming weeks.
The Electric Wave Festival will take place on the shores of Surf Snowdonia's inland surf lagoon, against a backdrop of the Conwy Valley's magnificent mountains and forests. The award-winning adventure hub opened in 2015 and is now one of the region's most high profile and well-visited destinations.
A festival campsite will be located just outside the festival site, with transport arranged for those who prefer not to walk the short distance. A limited number of VIP glamping pods and campervan park ups will be available on the festival site itself.
The family-friendly festival will also showcase the best in local produce, as well as locally distilled gin and craft beers. For those who like a bit of wave action with their music, surf sessions are bookable in advance only, and available from £40 per hour adult, or £30 per hour child. Book at https://www.surfsnowdonia.com/
Electric Wave essentials:
Electric Wave Festival will take place on the weekend of 28 & 29 July 2018.
Expect a family-friendly vibe - under 16s go free with a paying adult.
Tickets are available on a day or a weekend pass. You can see a full list of the pricing structure on Skiddle.com, but top line is this:
Earlybird day tickets £25
Early bird weekend ticket, with camping £70
Under 16s go free when accompanied by an adult ticket holder
For full pricing and details on access visit Skiddle
About the headliners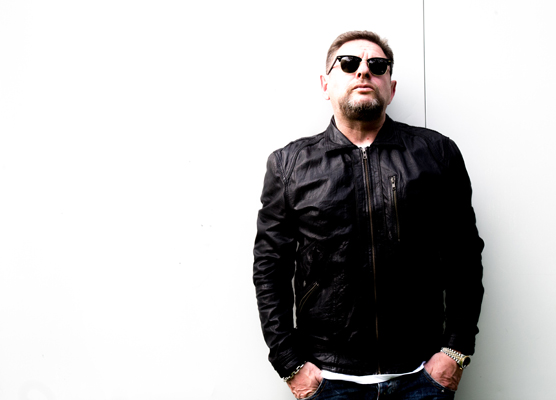 Shaun Ryder and Black Grape
The Happy Mondays fell apart in 1992, leaving most observers to assume that it was the end for Shaun Ryder, as he struggled to recover from his numerous drug addictions. No one could have ever predicted that three years later, a relatively fit and healthy Shaun would return to the top of the charts, with a new band.
Black Grape's debut album, It's Great When You're Straight...Yeah is a surreal, funky, profane, and perversely joyous album, overflowing with casual eclecticism and giddy humour.
The new band was looser and grittier than the Mondays.
Ryder's sound was reinvigorated, creating bizarre rhymes that tie together junk culture, drug lingo, literary references, and utter nonsense. The band's third album, Pop Voodoo, was released on 7th July 2017 on UMC.
Bez
Best known for his role as the freaky dancer in the Madchester band Happy Mondays, Bez is something of a British entertainment celebrity, having made his mark not only in the alternative music scene but also as a reality television star. He was offered a place in the Happy Mondays lineup in 1985 after he had been invited on-stage by the band during a show at the Hacienda and impressed the band members with his showmanship and enthusiastic dancing. The Happy Mondays' second single, "Freaky Dancing" (1986), was in fact dedicated to Bez. By the time that the band's popularity peaked in 1990 with the Top 5 hit singles "Step On" and "Kinky Afro," Bez had become a celebrity in the Madchester music scene and was fairly well known among the greater British alternative music scene.
After the Happy Mondays disbanded in 1992, Bez joined frontman Shaun Ryder in the newly formed band Black Grape. The band released two albums, It's Great When You're Straight... Yeah (1995) and Stupid, Stupid, Stupid (1997), and four Top Ten hit singles before Bez departed the line-up. His autobiography, Freaky Dancin' (1998), was published soon afterward. Bez then appeared on the British reality show Celebrity Big Brother in 2005 and ended up winning the competition.
Now in 2018, The Happy Mondays are still touring, Bez is a part of the Hacienda Classical line up and DJ's regularly, appearing in venues and at festivals all over the world.


Image © Richard Budd
Dub Pistols
One of the hardest working bands in showbusiness, Barry Ashworth and his motley crew have added a much-needed swagger to the UK dance scene in recent years and new album 'Crazy Diamonds' finds the band at their uncontrollable, bass-driven best.
Known for their rhythmical blend of bass, turntables and horns, their genre-mashing abilities have seen them work with some of their biggest heroes including The Specials, Horace Andy, Madness and Gregory Isaacs. A rampant mix of dub, reggae, ska, punk, breaks, beats and drum 'n' bass, they are a full-on dub-quaking extravaganza, built for big fields and summer sound systems.
From The Jam
From The Jam comprises legendary former 'The Jam' bassist Bruce Foxton, vocalist & guitarist Russell Hastings, drummer Mike Randon, and Andy Fairclough on Hammond and piano. Over the past 11 years From The Jam have toured relentlessly, having played almost 1000 headline shows in the UK since their inception in 2007. Throughout this time, they've gained a reputation for the kind of incendiary live performances that sealed the reputation of The Jam all those years ago, being described as "incredibly exciting" by the Daily Mirror and "sounding dynamic as ever" by the Daily Record.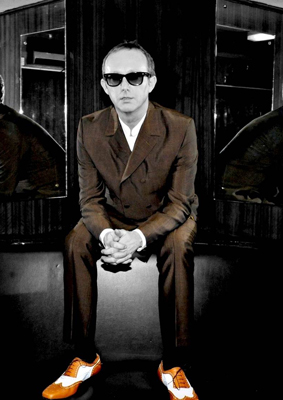 Steve Cradock
Cradock formed Ocean Colour Scene with fellow band members Simon Fowler, and Oscar Harrison, Damon Minchella 21 years ago. After releasing 'Moseley Shoals "and "Marchin Already" they were set in stone in the British Music scene, selling millions of records world wide and 2 number one Albums. 10 studio Albums later, the band are still as strong as ever, a band that are never off the road touring at least once a year as well as playing festivals.
Steve has also been an ardent member of Paul Weller's band. He has played, written and contributed to many of Paul's albums, such as Wild Wood, Stanley Road, Heavy Soul, Heliocentric, Illumination, Studio 150, As Is Now, 22 Dreams, Wake up The Nation, Sonik Kicks and of course Paul's latest Album Saturns Pattern. As well as extensive touring across the world through the years with him too.
DJ Dave Booth
Legendary Hacienda resident and former official tour DJ of The Stone Roses will lead the decks for our family-friendly junior rave.
Dave started his DJ journey as a resident in the cult status Roxy room at Manchester's Pips nightclub and was pivotal to the formulating of a Madchester scene. He was DJ at Devilles, The Venue, The Playpen as well as the Hacienda.
Surf Snowdonia website
https://www.surfsnowdonia.com/
Skiddle ticket kiosk
https://www.skiddle.com/festivals/electricwavefestival/tickets.html
Related
0 Comments