SeaQuarium Rhyl has unveiled a new Discovery Room this May Day Bank Holiday, home to a host of beautiful shoreline creatures that would be found in coastal rock pools.
The aquarium has welcomed two new species into their updated Discovery Room - a snake pipefish and shore clingfish - both of which are situated in new bubble tanks positioned just high enough for smaller guests to peer in to.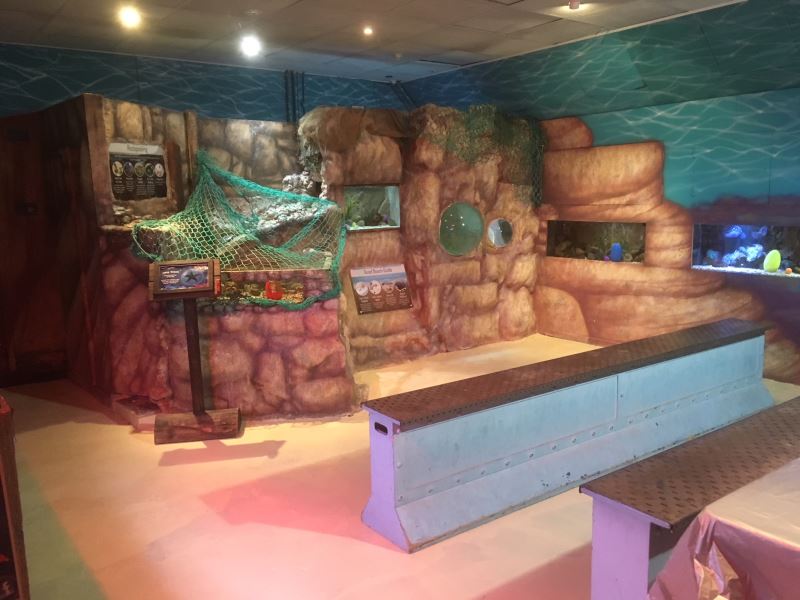 The Discovery Room has been built to incorporate the aquarium's already hugely popular Touch Pool encounters which take place three times a day, giving visitors the chance to get hands-on with the shoreline creatures and learn about those who call rock pools their home. The area also includes a series of other interactive activities for younger visitors and an educational moult display cabinet containing a selection of shells and skins from lobsters to snakes.
Senior Displays Keeper, Gaz Mead, said: "One of the new additions is the shore clingfish, which often lie low in rock pools hiding under rocks. They use their pelvic fins like suction cups to cling tightly to rocks and seaweed to keep themselves safe from the crashing intertidal waves".
Gaz added: "The new additions are part of ongoing developments to introduce different species to the centre to accompany its current fish and seal exhibits. There are six species of pipefish swimming in UK waters, which are close relatives to seahorses. In the wild, pipefish prefer shallow waters or can be found amongst sea grass, as their long, lean bodies mean they are camouflaged amongst the vegetation".
To invite guests into the new area, there will be special talks and demonstrations taking place throughout the day, where guests are encouraged to get close to and learn about the amazing creatures that dwell within local rock pools.
During the May Day Bank Holiday, all of the aquarium's exhibits will be open as usual. Standard admission prices are £9.75 for adults and £8.75 for children. SeaQuarium Rhyl is located on the promenade and open 10am daily with last admission at 5pm.
Further information is available from SeaQuarium's official website: www.seaquarium.co.uk or by telephone on 01745 344660. You can find out more on the aquarium's official Facebook page: www.facebook.com/SeaQRhyl
Related
0 Comments