Have you heard? North Wales has its very own surf lagoon. Hidden in the mountains, Surf Snowdonia provides consistent two metre waves which peel over 150 metres. The surf parc even includes a Crash and Splash Lagoon featuring The Blob!
We've put together everything you'll need to know about Surf Snowdonia.
Surf Academy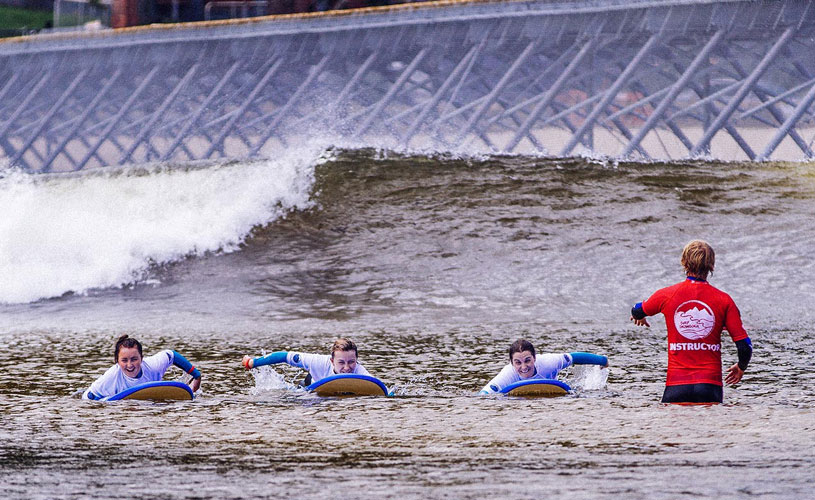 If you've never surfed before, check out Surf Snowdonia's Surf Academy. The lessons last for 90 minutes, so you'll get a great amount of time on the water and with the highly qualified instructors.
Surf Academy Cost
Beginner: £40 - £50
Improver: £50 - £60
Intermediate: £55 - £65
Advance: £70 - £80
Included in the cost is board hire, although you're welcome to bring your own surf board. Wet suit hire isn't included in the price and costs an additional £5.00.
Free Surf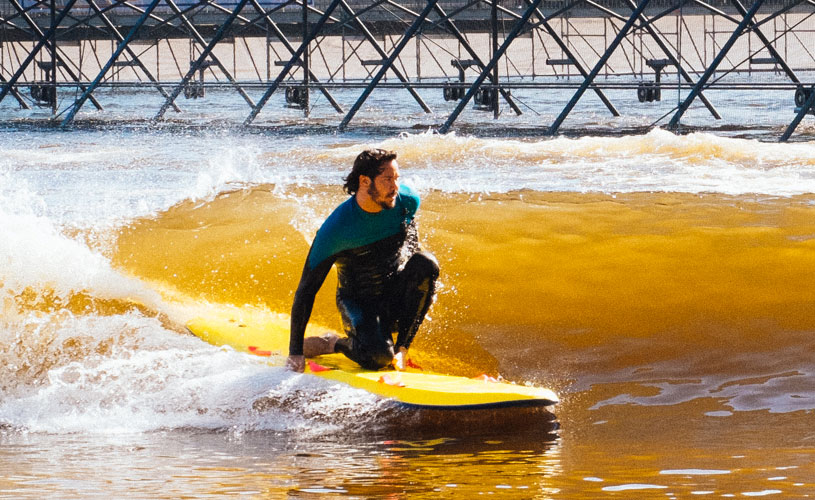 If you've already mastered the art of surfing, you might just want to take advantage of the WaveGarden. Surf Snowdonia provides specific parts of the WaveGarden depending on your surfing expertise. This allows surfers to get the most out of their free surf experience – without getting in other people's way.
Free Surf Cost
Beginner: £20 - £30
Improver: £25 - £35
Intermediate: £30 - £40
Advance: £35 - £45
Board hire is included in the cost, excluding advance surfers. Wet suit hire is £5.00 and not included in the cost although you're welcome to bring your own.
Crash and Splash lagoon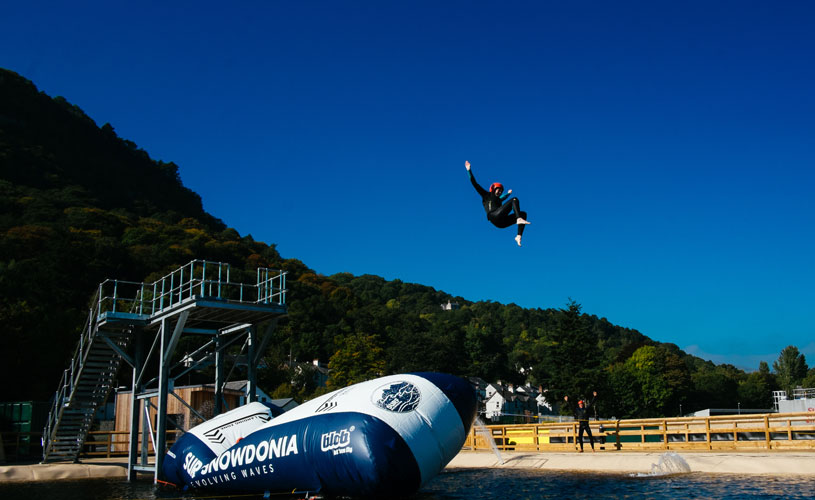 Away from the wave garden, and the Crash and Splash lagoon at Surf Snowdonia will have you fighting your way through a number of obstacles. You'll battle the watery assault course, taking on rope bridges, climbing walls and monkey bars before taking on The Blob.
Crash and Splash Cost
Adult: £15 - £25
Child: £10 - £20
Prices include all equipment. The minimum age for the crash and splash lagoon is 12 and weight restrictions apply (min 50kg max 115kg).
Quick Questions
Where is it?
The address for Surf Snowdonia is Conway Rd, Dolgarrog, Conwy, LL32 8QE. The site is built on a former aluminium works in Dolgarrog – deep in the heart of Conwy Valley.
Do I have to book?
Pre-booking is heavily advised. All bookings should be made through the Surf Snowdonia website.
So you have to pay to get into the park?
No. There is a café and bar onsite, which are free to use if you're not surfing.
How high are the waves?
Surf Snowdonia delivers consistent 2 metre waves every 90 seconds.
Is there accommodation?
Yes. Glamping pods are set up beside the WaveGarden, bookable through the Surf Snowdonia website.
Related
0 Comments