Tour de Mon

Newry Beach
Holyhead
Anglesey
LL65 1YA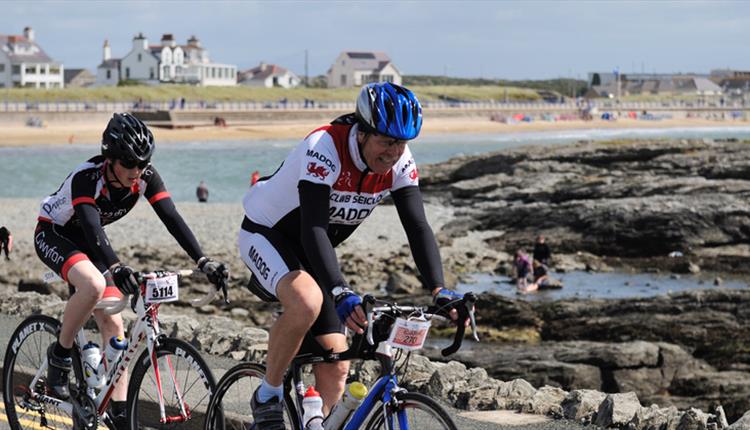 About
The Tour de Môn will take you to the most stunning and iconic locations on the wonderful island of Anglesey.
Boasting possibly the most beautiful coastline in the whole of the UK this is an event that brings people back time and time again, both locals and visitors. A calendar highlight for cyclists and local people who support the riders as they pass by with warm Welsh encouragement. Pit yourself against the clock on the 'Flying Mile' held at RAF Valley giving you the unique opportunity of cycling uninterrupted on the runway. Unparallelled views of Snowdonia from this location make it a real treat. From clubs, to families and charity riders this is a friendly ride with riders of all ages and abilities coming together to take on the challenge.
Register to ride for Blind Veterans UK and you can take part on one of these courses!
Choose from 1 of 3 courses:
Bach (46 miles)
Canol (77 miles)
Mawr (106 miles)
Registration and sponsorship
Registration Fee: Each course is £10
Minimum sponsorship is £300
Your sponsorship will go towards supporting the work we do providing rehabilitation and training to our blind veterans at our Llandudno Centre.
Guide Prices
Charity Registration £10