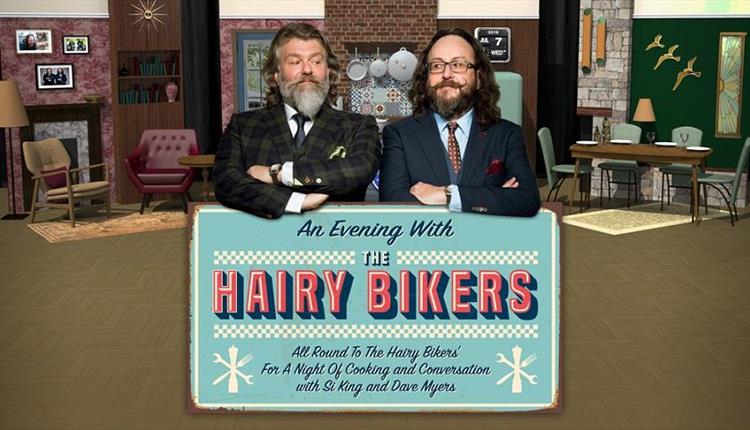 About
All round to The Hairy Bikers' for a night of cooking conversation with Si King and Dave Myers.

Big hearted, down-to-earth cooks with a love of good food, Si and Dave have been cooking together for more than twenty years. They have created haute cuisine dishes with Michelin-starred chefs and travelled the world in the pursuit of great food. They've also explored the length and breadth of the British Isles to discover brand new recipes and create their own fresh takes on cooking classics.

The stars of several hit television shows, they are the UK's most popular cookery duo with series including THE HAIRY BIKERS' MEDITERRANEAN ADVENTURE, THE HAIRY BIKERS' COOKBOOK; BEST OF BRITISH, THE HAIRY BIKERS' MISSISSIPPI ADVENTURE, EVERYDAY GOURMETS, THE HAIRY BIKERS' FOOD TOUR OF BRITAIN and two major prime time series of MUMS KNOW BEST for BBC2 all drawing millions of audiences.