The God of Carnage at Grove Park Theatre

Grove Park Theatre
Hill Street
Wrexham
Wrexham
LL11 1SN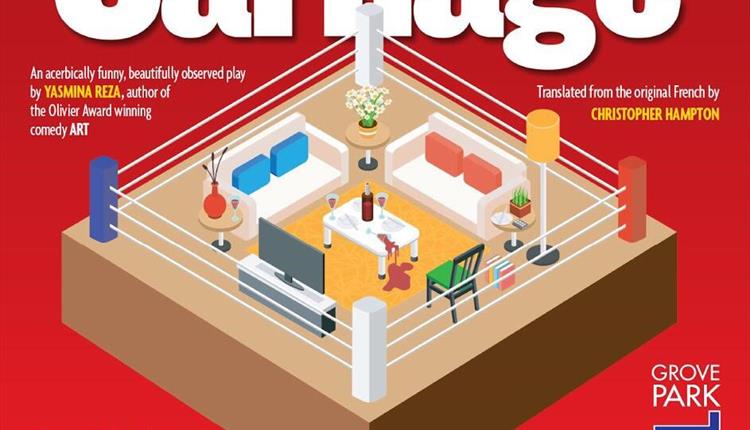 About
What happens when two sets of parents meet up to deal with a physical altercation between their two sons? A calm and rational debate between grown-ups about the need to teach kids how to behave properly? Or a hysterical night of name-calling, tantrums and tears before bedtime? Boys will be boys, but the adults are worse – much worse!
Christopher Hampton's translation of Yasmina Reza's razor-sharp edged play has excited and entertained audiences all over the world since its premier in 2008. Grove Park Theatre is delighted to present this war of words by one of the most exciting writers of contemporary theatre.
The God of Carnage is directed by Stephen Giles, who has previously directed The Weir and The Ladykillers. Stephen says "God of Carnage is a grown-up play with grown-up themes but the characters are anything but! It's a fantastically funny exposé of the falsehoods and frustrations that come out when parents clash over their precious children."
Note:
 This play contains language that may be offensive and may not be suitable for under 16's
 There is no interval in this play - the expected running time will be 80 minutes.
Guide Prices
Thursday 28th March – Saturday 30th March:
Adults - £8. Children aged 16 years and under - £5.
Monday 1st April – Saturday 6th April
Adults - £10. Children aged 16 years and under - £5.50.