The EXPEDercise Fitness Challenge

The Old School
Carmel
Caernarfon
Gwynedd
LL54 7AA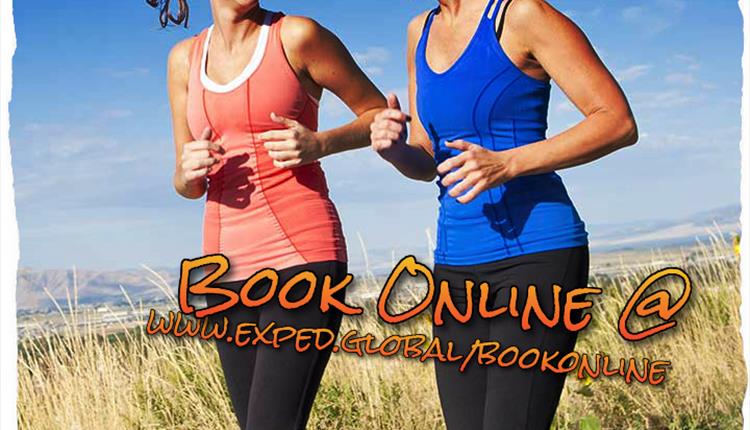 About
EXPEDercise Fitness Challenge

#EXPEDercise #Train4Adventure #TakeTheDirtPath #Getoutside

EXPEDercise Fitness Challenge - We have introduced this new timed challenge for all our adventurers to assess their fitness levels on the first Sunday of every month throughout the year.

For only £6 per person, you can race against others over 1.5 mile or just get yourself round in 15 minutes. The EXPEDercise Fitness Challenge is a 2.4 km (1.5 mile) run on the first Sunday of each month. The course is on level ground and on a good running surface (2 laps of the village within Carmel - Start & Finish @ The Old School), including one up hill and one down hill. It is an individual best effort and you should aim to finish in less than 15 minutes.

The EXPEDercise Challenge, is a challenge that has been adopted from military training and called the Cooper Run test. It was originally designed by Kenneth H. Cooper in 1968 for US military use. In it's initial form, the point of the test was to run as far as possible within 12 minutes. The test is meant to measure the condition of the person taking it and therefore, suppose to be run at a steady pace instead of sprints and fast running.

Most armies and police agencies of the world use a fixed distance. This is not exactly a Cooper test but a reasonable practical compromise, as long as the distance is of sufficient length to put a continuous load on the cardiovascular system for 10+ minutes.

For example, the British Army uses 1.5 miles, the Australian Army uses 2.4 kilometers, the US Army uses 2 miles and the US Marine Corps 3 miles. For each base the course is measured and local corrections (elevation, conditions, etc.) applied. Soldiers are sent off in waves, and timed over the finish line by some PTIs with a stopwatch.
Guide Prices
£6 per person
Opening Times
Season

(7 Oct 2018)

Day
Times
Sunday

10:00

- 11:00
Season

(4 Nov 2018)

Day
Times
Sunday

10:00

- 11:00
Season

(2 Dec 2018)

Day
Times
Sunday

10:00

- 11:00
Season

(6 Jan 2019)

Day
Times
Sunday

10:00

- 11:00