The Carneddau

8 Plas Acton Close
wrexham
Wrexham
LL12 8ED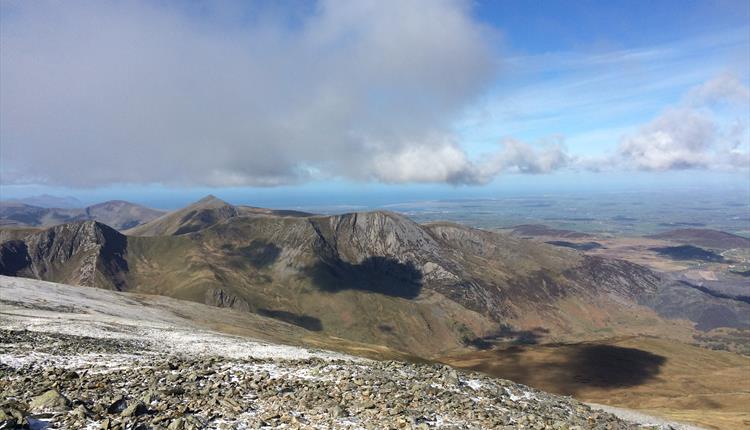 About
Fed up of the crowds on Snowdon, fancy a little bit of solitude within a breathtaking landscape?

Covering nearly 200 square kilometers, the Carneddau mountain range is the second largest plateau in the UK, only surpassed by the Cairngorms in Scotland. They include the largest contiguous areas of high ground over 2500 ft in the country, as well as seven of the highest peaks, and 24 summits over 2000ft.

They are not as rugged as the Snowdon massif or the Glyderau but are equally impressive. Much of the higher tops are covered with rough grass and heather, with patches of shattered rocks. To the north and west they are made up of mostly grassy slopes, while to the east there are some high cliffs, deep valleys and small lakes. The Carneddau range is home to the only population of wild horses in the United Kingdom.

On this walk, we will tackle at least three 3000ft peaks with the option (if time permits) of completing a fourth. Starting in the Ogwen Valley, near Llyn Ogwen we will start with Pen yr Ole Wen, 3209ft (978m) the 7th highest mountain in Wales and the same height as Scafell Pike (highest in England.) Then it's along the ridge to Carnedd Dafydd 3425ft (1044m) the 4th highest in Wales and on to Carnedd Llewelyn 3491ft (1064m) the 3rd highest. If we have time we will squeeze in Yr Elen 3156ft (962m). To finish the day and to make the descent a little easier on the knees we will summit Pen yr Helgi Du 2733ft (833m), then back down to the Ogwen Valley.

Depending on timings and route taken this is a walk of between 11 and 14 miles and is an amazing, full day out in the Snowdonia mountains. You should have a relatively decent level of fitness for this walk as it is quite long and has a few very steep ascents and descents. A little bit of hands on rock (scrambling) is also needed. Although, once the initial ascent of Pen yr Ole Wen has been completed it a relatively level walk along the ridge between the summits.
Guide Prices
The cost for each person is £30. Children over 14 are welcome to come along free of charge but please note that they must be with parent or legal guardian and YOU ARE RESPONSIBLE FOR YOUR OWN CHILDREN (see terms and conditions for details).
Opening Times
Season

(10 Aug 2019)

Day
Times
Saturday

09:00

- 17:00