Snowdon Sunset Summer Solstice

8 Plas Acton Close
Wrexham
Wrexham
LL12 8ED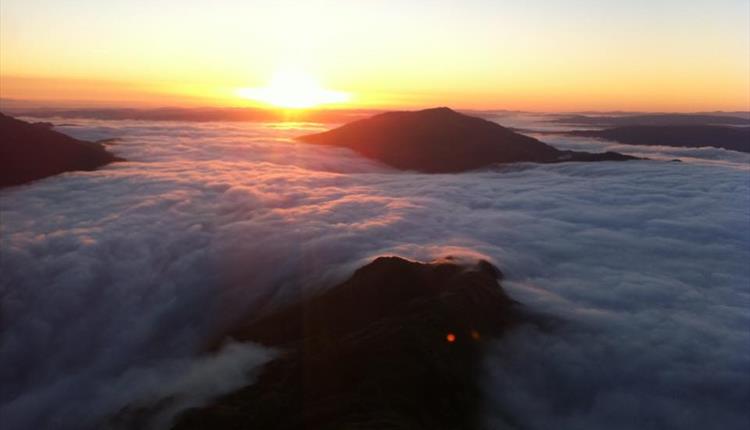 About
Join us to watch the sunset on the longest day of the year. Slightly different from the last few years, when we have done the sunrise, but as the longest day is a Friday this would give more people the opportunity to witness this amazing sight.

At 1085m (3565ft), Snowdon is the highest point in Wales and the highest mountain south of Scotland. Steeped in history and mythology and formed some 500 million years ago, making the geology some of the oldest in the world. Search for fossils of shellfish on the summit, see where King Arthur was killed and his body cast off to Avalon.

We will meet in Llanberis and catch the Sherpa bus to Pen Y Pass and ascend via the Pyg Track (bus is £2 and leaves at 1750 and takes 15 mins) to reach the summit in time for sunset at around 21.45. We will the ascend down the Llanberis path back into town to your car.

Put this date in your diary, its an opportunity not to be missed.

You will have fully qualified mountain leaders with you every step of the way, who are all also qualified first aiders and fully insured for this type activity. There will be 1 leader for every 10 people plus 1 or 2 extra.

Under 18s are welcome to join us if accompanied by parents/ legal guardian.

You will need a good pair of hiking boots or shoes (no trainers), food and drink (the cafe will be closed at this time of night), warm clothing, waterproof over trousers and jacket, hat and gloves (can still be freezing on the summit, even in summer), a head torch for descent and the most important bit, a camera.

More details will be sent closer to the time.

If you have any question please get in touch at info@mountainescapes.co.uk.