Roots to Careers

Secret Garden, Penrhyn Castle
Llandygai
Bangor
Gwynedd
LL57 4HT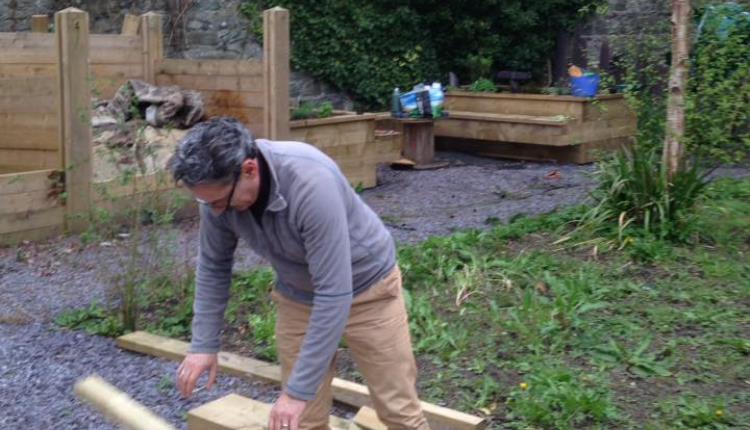 About
Pob Dydd Iau!

2yp-4yp Ionawr-Mawrth 2020
2yp-5yp Ebrill-Gorffennaf 2020

Yn yr Ardd Gudd, Castell Penrhyn.

Mae ein Clwb Gwaith cyfeillgar a hamddenol yn agored i bobl o bob oedran sydd eisiau cymdeithasu, cael profiad/cymwysterau gwaith neu fwynhau natur, a myfyrwyr sydd angen cynyddu eu pwyntiau cyflogadwyaeth

Mae Clwb Gwaith yn darparu tasgau ymarferol garddwriaethol, amgylcheddol, garddio, cadwraeth a gwaith saer er mwyn gwella sgiliau ymarferol er mwyn gwella hunan-les a rhagolygon bywyd er mwyn darparu ystod o sgiliau ymarferol a phrofiad gwaith. Nid yn unig y mae mynychwyr Clwb Gwaith yn Dysgu sut i dyfu bwyd iach organig ond mae'n nhw hefyd yn Dysgu sut i'w goginio.

Cynhelir Clwb Gwaith yn wythnosol am 48 wythnos y flwyddyn, boed glaw, eira, heulwen neu law, ond nid gwynt cryf!

------------

Every Thursday!

2pm-4pm January-March 2020
2pm-5pm April-July 2020

In the Secret Garden, Penrhyn Castle.

Our friendly, relaxed Job Club is open to people of all ages who want to socialise, gain work experience/qualifications or enjoy nature, and students who need to increase their employability points.

Job Club offers hands-on horticultural, environmental, gardening, conservation and joinery tasks to improve well-being and life prospects and provide a range of practical skills and work experience. Job Club attendees not only learn how to grow healthy, organic food, but also learn how to cook it.

Job Club takes place weekly for 48 weeks a year, in rain, shine or snow, but not high winds!
Opening Times
Season

(2 Apr 2020 - 30 July 2020)

Day
Times
Monday - Sunday

14:00

- 17:00