RICK WILSON'S DRUM CIRCLE

Hermon Chapel Arts Centre, Chapel Street
Chapel Street
Oswestry
Shropshire
SY11 1LF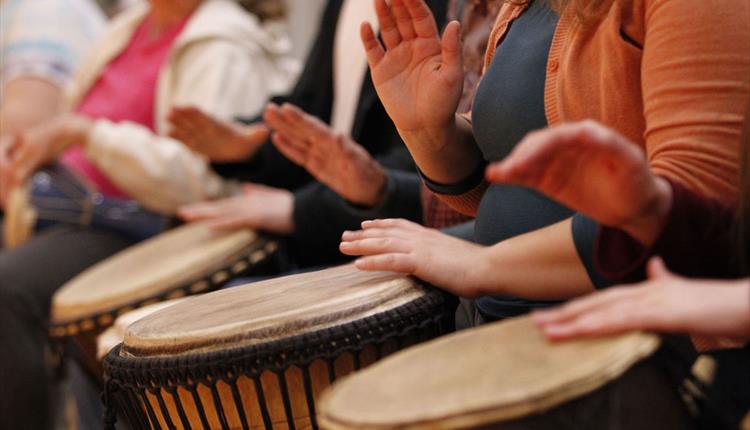 About
By popular request experienced musician and tutor Rick Wilson will be back at The Hermon for the spring season 2020 to share his exceptional skills on hand drums and percussion instruments in a series of on-going monthly group workshops.

Explore in a focused manner Indian, African and South American styles of drumming in a friendly and relaxed environment! No prior experience is needed, bring a drum if you have one but, if not, instruments will be at hand.

Come and join this eager group that brings together beginners, intermediate and advanced players to discover all things rhythmic and develop their skills jointly!
Prior booking helps us with the planning, so please register and purchase tickets for this series of events as early as you can! Thank you.