Race The Train Tywyn

Tywyn
Cardigan Bay
Gwynedd
LL36 9EY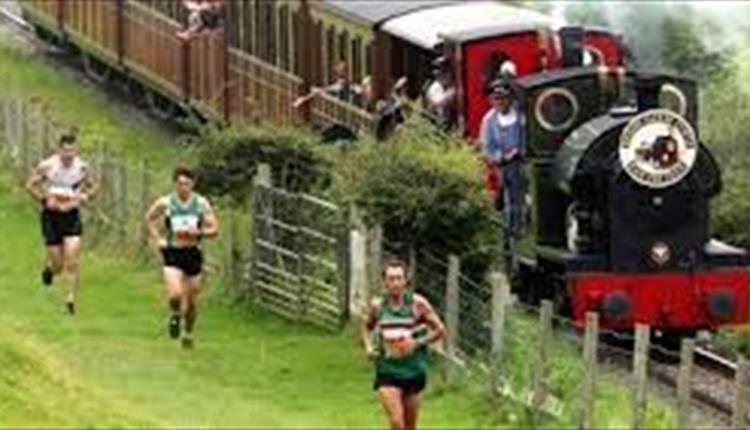 About
This unique event, organised by Tywyn Rotary Club, is a must for all multi-terrain runners!
Not only will you race against 100's of other runners from across the world – you will also take on the Talyllyn Railway steam locomotive, which will be filled with race supporters cheering you on at various points of the course as you try to beat the train back to the station.
The courses vary from just under 5k to 22.5k and are made up of a mixture of public roads, lanes, un-metalled roads, tracks, agricultural land, and rough grazing pastures that ascend and descend to take in some spectacular views.
Choose a course:
Tynllwyn Challenge (3miles / 4.8K) - Registration fee £12
Dolgoch Challenge (5miles / 8K) - Registration fee £14
Quarry Challenge (6.2miles / 10K) - Registration fee £25
The Rotary Challenge (14miles / 22.5K) - Registration fee £35
Register your interest today and a member of our team will be in touch within 5 working days with information regarding your preferred course.
Guide Prices
Tynllwyn Challenge (3miles / 4.8K) - Registration fee £12
Dolgoch Challenge (5miles / 8K) - Registration fee £14
Quarry Challenge (6.2miles / 10K) - Registration fee £25
The Rotary Challenge (14miles / 22.5K) - Registration fee £35