North Wales Soul and Blues Festival

Theatr Clwyd Mold, Flintshire, CH7 1YA
Mold
Flintshire
CH7 1YA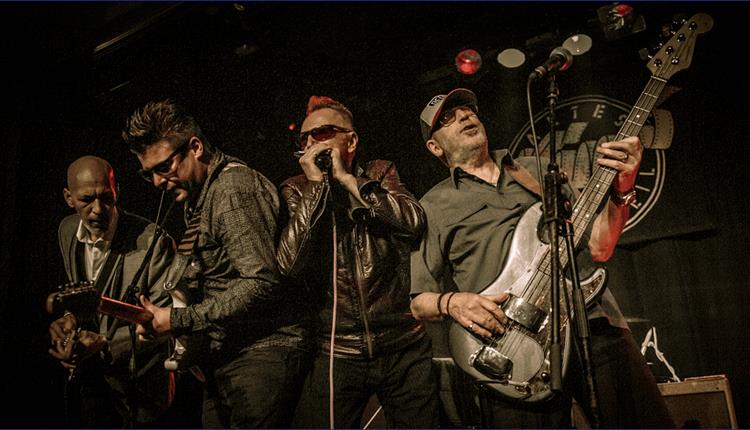 About
North Wales Blues and Soul Music Festival is set to return for its sixth year better than ever! This time around, the festival will be held at Theatr Clwyd in Mold and will take place over the weekend of 2-4 August 2019. The venue offers outdoor and indoor performance spaces, meaning the event is covered for whatever the Welsh weather has to throw at it!

Topping the bill is the multi award-winning Paul Lamb & The King Snakes; Paul Lamb is praised as one of the greatest harmonica players of our generation and has collaborated with The Who, Rod Stewart and Dire Straits' Mark Knopfler. In total, 18 acts have been confirmed and, as always, the line-up has been curated to showcase respected international artists alongside emerging talent. These acts include: Delta Moon (Atlanta-based group branded as "deep blues with a fury" by Vintage Guitar); James & Black (a Texan R&B/soul duo); Kyla Brox Band (described as "Manchester's answer to Aretha Franklin" by Tony Wilson of Factory Records), Elles Bailey (a blues and country singer returning to the festival after an impressive performance in 2018) and The Stumble (making their North Wales debut with their energetic blend of blues, soul and old school R&B).

As well as the incredible music to enjoy, the festival features a range of fringe events, such as music workshops, and raises funds for national charity - Music for All - which provides instruments for young people who cannot afford to learn or keep playing music.
Also on offer: Real ales, boutique street food, onsite camping and glamping, and much more…

Tickets are now available from the Theatr Clwyd website (www.theatrclwyd.com).
Early Bird discounts are available and weekend tickets are on offer, as well as individual day tickets (starting at £5 for the Friday).

Times for the festival are as follows:
Friday: 5pm - 10pm Saturday: 12pm - 10pm Sunday: 12pm - 8:30pm

For the full line up and more information, visit the festival's website - www.nwbluesandsoul.co.uk.
Guide Prices
Friday:
£5.00 (Adult), £5.00 (Child), £1.00 (Under 5)

Saturday:
£30.00 (Adult), £15.00 (Child), £1.00 (Under 5)

Sunday:
£25.00 (Adult), £12.50 (Child), £1.00 (Under 5)

Weekend:
£55.00 (Adult), £27.50 (Child)
Early Bird Offer - 20% off weekend tickets only until 22nd April 2019.