N-Ex-T: Dubravko Lapaine Croatian-based didgeridoo musician + Support

Hermon Chapel Arts Centre
Chapel Street
Oswestry
Shropshire
SY11 1LF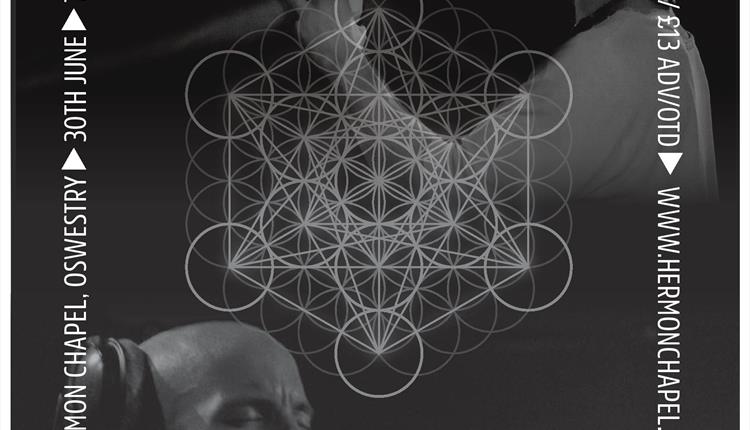 About
N-Ex-T (New Experimental Tones)! For this collection of concerts we have drawn inspiration from the underground scene and publications such as The Wire. N-Ex-T explores the adventurous nature of live performance through the mediums of composition, improvisation, motion, sound manipulation as well as the abstract visual and avant-garde. This month we have...

Possibly the wildest ride you'll experience at Hermon Chapel for some time, Croatian-based didgeridoo musician and composer Dubravko Lapaine is one of the most revered didgeridoo performers in the world.

He is a genuine avant-garde perfomer, who has devoted hos life to strict technical training and uncompromising search for the pinpoint precision of sound to take you on a journey far beyond your known reference - where his mastery of breath collides with a humble hollow tube and transforms it into an expressive organic synth and explosive drum machine.

It is really with the live stage performance that Du's devotion to music comes to full expression. During his intense musical performances wrapped up with spoken stories of abstract but poetic worlds, the audience is invited to take a step out of the ordinary and float into the vast spaces of inner cosmic freedom full of deep echoes and images. Light contrasts with shade, raw, fast and tight counterpoints melodic and subtle, and all combines to create a unique multi-dimensional ride that will move body, mind and soul.

Support
Manchester-based Marc Constantine plays hang drum and guitar, using live looping and effects to share songs from the heart.
Guide Prices
£10 Early Bird
£13 Adult
£5 16 and ubder