Lunch on the Fly

Pontio
Deiniol Road
Bangor
Gwynedd
LL57 2TQ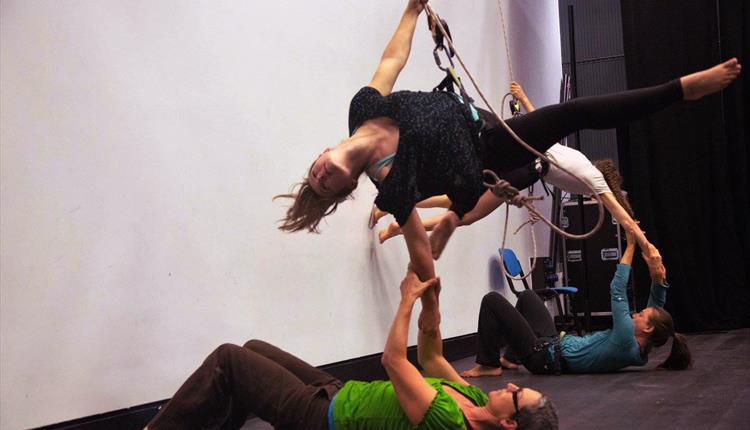 About
This is a fun session in which you can have a go at vertical dance. Starting with an easy warm up, you will then try to stand on and jump off a vertical floor using waist harnesses. You will
be guided through some simple positions, and then you will fly!
Try it for 1 session or pay for the 4 for a lower price!
Wear comfortable clothing with snug layers around waist and top of legs.
Age: 16+
Limited capacity – space for 12 people only.
Guide Prices
£6/£20 for the 4 sessions