Letters Grow

Pontio
Deiniol Road
Bangor
Gwynedd
LL57 2TQ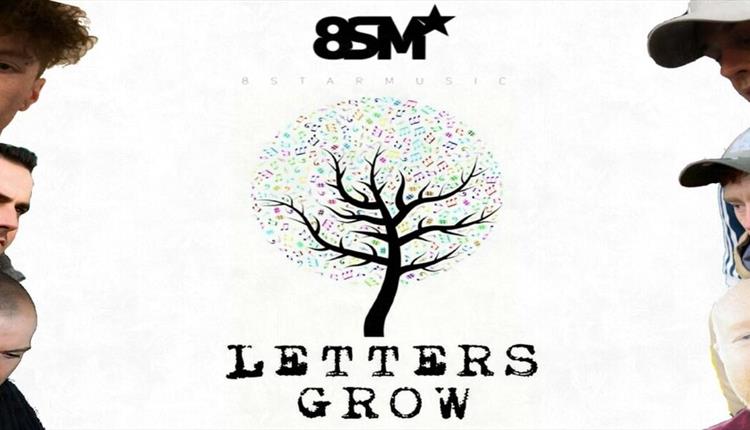 About
The big community showcase
With performances from

Mr Phormula
Martin Daws
8starmusic

Support acts will be announced via social media

Back in 2017 8starmusic and the team set up a community based project " Letters Grow".

The aim of this project was to help facilitate creativity in communities, while helping build confidence and keeping young people off the street.

Working alongside organisations such as Invest Local, Maes Ni, PMP, Community Music Wales, Mantell Gwynedd and with support from Pontio we aim to expand this amazing project.

Y sioe gymunedol fawr
Gyda pherfformiadau gan

Mr Phormula
Martin Daws
8starmusic

Byddwn yn cyhoeddi'r gefnogaeth drwy'r cyfryngau cymdeithasol

Nôl yn 2017, sefydlodd 8starmusic a'r tîm broject yn y gymuned o'r enw "Letters Grow".

Nod y project hwn oedd helpu i hwyluso creadigrwydd mewn cymunedau, meithrin hyder pobl ifanc a'u cadw oddi ar y stryd.

Gan weithio ochr yn ochr â sefydliadau megis Invest Local, Maes Ni, Partneriaeth Maesgeirchen Partnership, Cerddoriaeth Gymunedol Cymru a Mantell Gwynedd, a chyda chefnogaeth Pontio rydym yn anelu at ehangu'r project rhyfeddol hwn.