Great Orme Giant Walk

Bodafon Farm Park
Llandudno
Conwy
LL30 1BW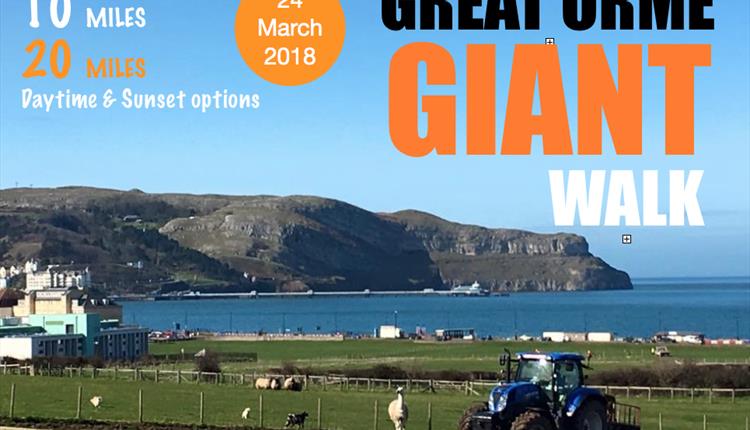 About
Ladies and Girls, get your friends together. Dig out the neon, the sparkles and the onesies and let's have some fun!

Brand new 10 and 20 mile fun walk around the fabulous Great Orme, Llandudno.

Choose between the full 20 miles daytime and nightime adventure.. or for the 10 mile option you can chose between a day time start, or set off a bit later in time to see the sunset from the Great Orme.

20 miles – (estimated 5 – 8 hours to complete)
10 miles day – (estimated 2.5 – 4 hours to complete)
10 miles night – (estimated 3 – 4.5 hours to complete)

The route will take you round the Great Orme to the beautiful west shore beach and finish back at Bodafon Farm Park with a celebration.. including a well earned glass of fizz and cake!

More details available on the website.
Guide Prices
20 miles - £35
10 miles - £20