Floriography – The Language of Flowers

Life: Full Colour
23-25 Hole in the Wall Street
Caernarfon
Gwynedd
LL55 1RF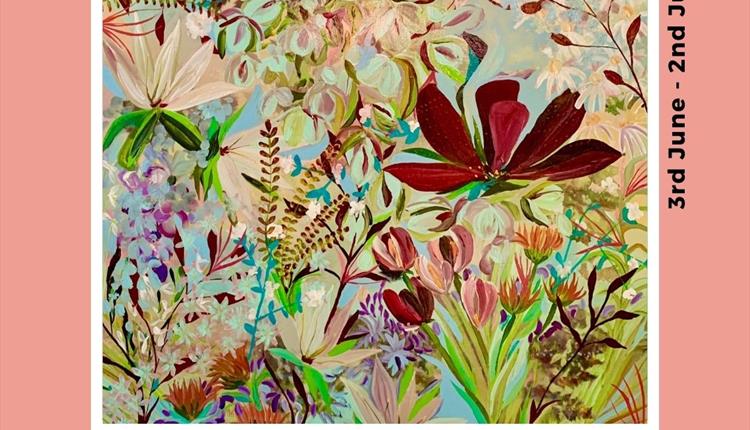 About
This summer indulge in an unruly riot of colour and joy with "Floriography – The Language of Flowers", the latest exhibition by British artist Sharon Harvey.
Floriography – The Language of Flowers features 24 botanical paintings that include either acrylic, oil and resin on canvas or board, or a mixture of these mediums. Each painting reflects a deeper meaning, personal to Sharon and her experience but one that will resonate with lovers of art and colour.

The collection was inspired by the flowers Sharon received during an illness last year, as well as her own beloved garden. Sharon hopes the paintings encourage people to remember when they connected with nature during lockdown and were thankful for a blue sky or a beautiful tree.
Sharon says: "The paintings in this collection capture many moods and personal memories but I hope the viewer experiences the same fizzy feeling of pure joy that you get when you receive an unexpected bouquet from someone who cares about you."
"Floriography – The Language of Flowers" by Sharon Harvey opens at Life: Full Colour on Friday 3rd June and closes 2nd July 2022. The gallery is located at 23-25 Hole in the Wall Street, Caernarfon, and is open every Wednesday to Saturday, 11am to 6pm.
https://www.lifefullcolour.com/gallery/exhibitions/sharon-harvey-solo-exhibition-2022/
Opening Times
Season

(3 June 2022 - 2 July 2022)

Day
Times
Monday - Sunday

11:00

- 18:00