BBC National Orchestra of Wales / Thibaut Garcia

Pontio
Deiniol Road
Bangor
Gwynedd
LL57 2TQ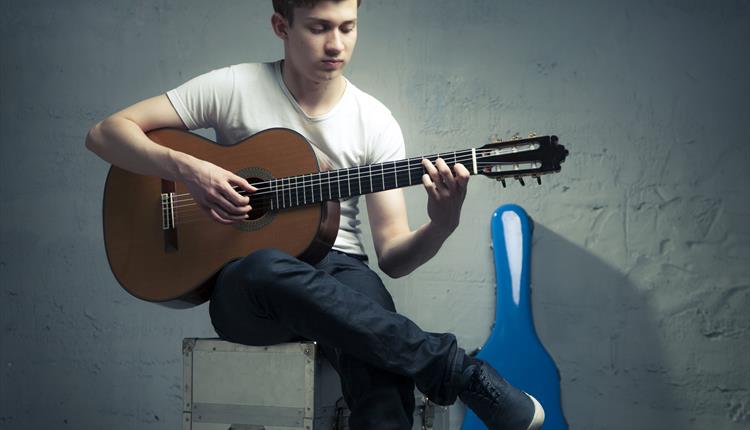 About
Joaquín Rodrigo Concierto de Aranjuez
Tchaikovsky Symphony No. 5
BBC National Orchestra of Wales
Thibaut Garcia Guitar
Kensho Watanabe Conductor
BBC Radio 3 New Generation Artist, Thibaut Garcia, joins BBC NOW to play Joaquin Rodrigo's beautiful classic for guitar and orchestra: Concierto de Aranjuez. The blind composer took inspiration from the fountains and gardens of the palace of Aranjuez on the shore of River Tagus, near Madrid.
The Spanish melody is perfumed with roses and magnolia trees, and the tranquil flow of water can be heard. Yet, it is tinged with melancholic emotion in light of the personal tragedy which compelled Rodrigo to write the piece; and at the end of the adagio the fine, weak tunes portray the ascent of a soul to heaven.
In the second half of the concert, Tchaikovsky skilfully evokes the notion of fate in his fifth symphony.
Guide Prices
£15/£13.50 over 60s/£5 students and under 18s