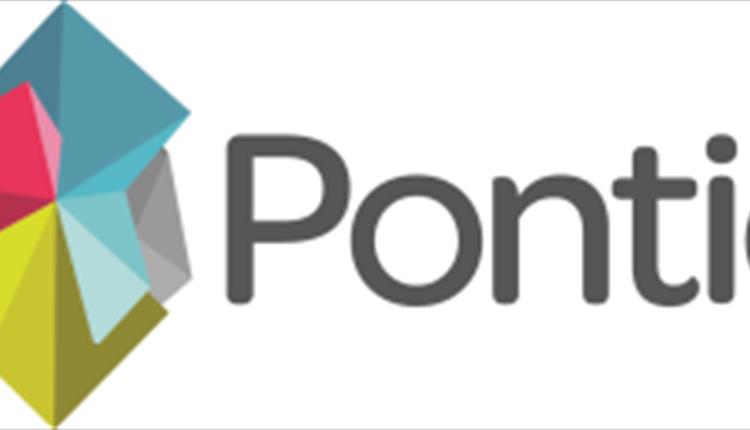 About
Pontio, Bangor University's new £49million Arts and Innovation Centre is set to open this September.

Pontio - Welsh for 'to bridge' - is a place where traditional boundaries are broken down. For example - this is a place where the arts meet the sciences, where town meets gown, where the physical 'upper Bangor' - the top of the hill, meets Deiniol Road - the city of Bangor.

Theatr Bryn Terfel opens in September 2014 with specially commissioned Chwalfa, an adaptation of the novel by T.Rowland Hughes by Gareth Miles, produced by Theatr Genedlaethol Cymru in partnership with Pontio and Cwmni'r Fran Wen.

During the opening season, the performing arts, catering and innovation spaces will open in phases over the Autumn months. The Studio Theatre opens in October with a one-woman comedy show Whatever happened to LaLa Shockette?, the cinema opens in November with a community Red Carpet Night featuring locally made films, and the Students Union will move in to their new premises before Christmas 2014.

Our Opening Celebration Week takes place during October and will feature a community opening day called There is a Place featuring NoFit State Circus with a contemporary, specially designed performance - and also a Gala with the theatre's namesake opera star Bryn Terfel.

Theatr Bryn Terfel is a mid-scale, flexible venue for the performing arts. Theatr Bryn Terfel's flexible auditorium means that it can transform from a 450-seat traditional proscenium-arch theatre experience, to theatre-in-the-round, to standing only gigs for 600+. This is the first space of its kind in north west Wales.

The smaller Studio Theatre can seat 120 for more intimate events. Outside, we'll have external performance space. Plus we have a long-awaited (for Bangor!) dedicated Cinema seating 200.

Hwb is the Innovation floor on level 3. Pontio Innovation is about equipping individuals and businesses with the tools they need to succeed in the modern economy. With a focus on transdisciplinary working and rapid prototyping, the Co-Lab, Media Lab, Hackspace and Fablab areas are equipped with cutting-edge technologies. It will boost the University's cross-disciplinary teaching programmes and encourage collaborative work between students, staff and local businesses.

Also in Pontio - we'll have large lecture rooms and numerous catering outlets including a Theatre Bar, Restaurant, Café and Coffee Pod. All of this plus spectacular open views over to the sea and Bangor Cathedral.

Designed by world-reknowned architects Grimshaws (who also designed the Eden Project) - the project is a bold statement in the landscape and a new iconic building for north Wales.