Ogwen Falls

Nant Francon
Bethesda
Betws-y-Coed
Gwynedd
LL57 3LZ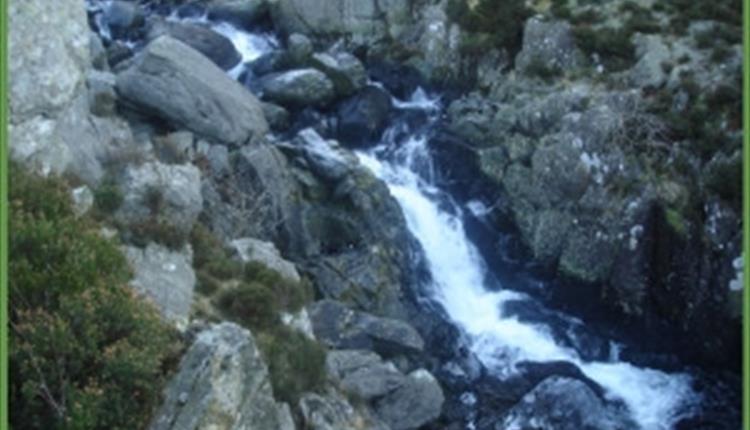 About
Ogwen Falls snack bar can trace its history back to the early 1900's when it was precariously perched on rocks at the head of the waterfall from which it takes its name

Located on the A5, and known throughout the world, The Ogwen Snack Bar has its place in mountaineering history in this part of Snowdonia and has been run by the same family since 1953.

The Ogwen Snack Bar moved to its current location thirty five years ago to the newer premises incorporating Snowdonia National Park warden office and public toilets. This was a brown site development previously being an old hawn stone quarry - this quarry produced writing slates used in schools in the last century and exported worldwide.

The area is world renowned for geological and glacial features, and also famous for its climbing and walking routes. A short walk from the car park is Cwm Idwal, with the legend of Prince Idwal. Cwm Idwal has been a designated National Nature Reserve since the 1950's. In the opposite direction we can look down the spectacular Nant Ffrancon - a classic U shaped valley carved out by glaciers in the Ice Age.

The Ogwen Snack Bar is open seven days per week for most of the year - opening only at weekends during the winter months. The adjacent car parks offer pay and display parking for longer stay visitors whilst free parking is available for short stay

The area is served by the "Snowdonia Sherpa" bus service - whilst "lon-las" is a spur of the national cycling network. Tryfan, Glyderau and Carneddau ranges are all accessibile from the Ogwen Snack Bar and in most cases circular walks are possible or the "Sherpa" bus system can be used when planning your route.

Whether it be at the start of your day or after a stenuous day in the mountains, the Ogwen Snack Bar can provide you with that all important refreshment, hot or cold, selling a range of drinks, snacks, pasties, paninis and locally baked cakes.