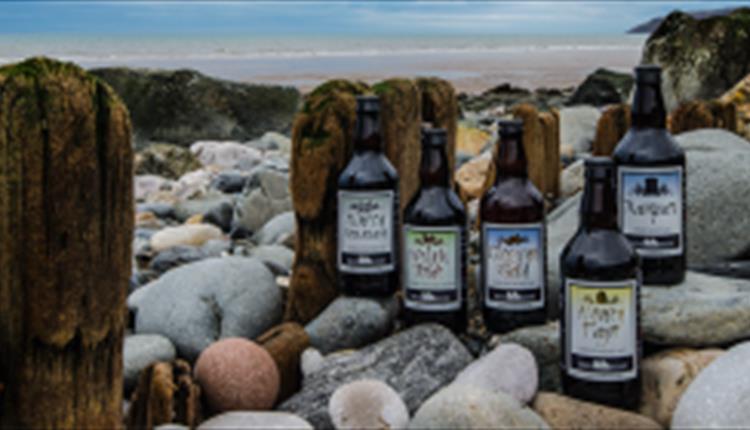 About
Having reached our tenth anniversary milestone in 2013 we continue to produce cask & bottled ales of the highest quality with probably the best range of ales in North Wales.

At our new premises in Llysfaen we have installed a new 25BBl brewery designed by Brendan Dobbin the brewing engineer behind the Firkin brewpubs.

We deliver direct to the on & off trade every week in North Wales & North West England.
We have innovated with our Infusion ale winning the first ever Beer Academy Welsh Pale Ale award in 2012 & have a new brand, West Coast Brewing to showcase modern beer styles with California & Riptide so far and more planned in the future.

Room with a brew...

We have a function room available for hire, suitable for up to 30 people. Great for parties, also comes with beer of your choice.

We offer the following tours:

Pre-booked tour: £10 each. Tour of the brewery followed by sampling afterwards. Allow approx. 1 hour.

Brewer for a day: £95 each. Shadow one of our brewers for a day, helping out with brewing duties & learning about the brewing process. Free gift pack to take home & small lunch provided. Allow 8 hours.

Design your own beer day: £350. Ideal for groups of up to 8 people. You will work with our brewers to come up with a recipe for your beer and work on our small scale mini-brewery to brew your own very special unique beer. We will then bottle the beer for you ready to pick up from the brewery four weeks later. Lunch provided and 6 cases of your very own beer.