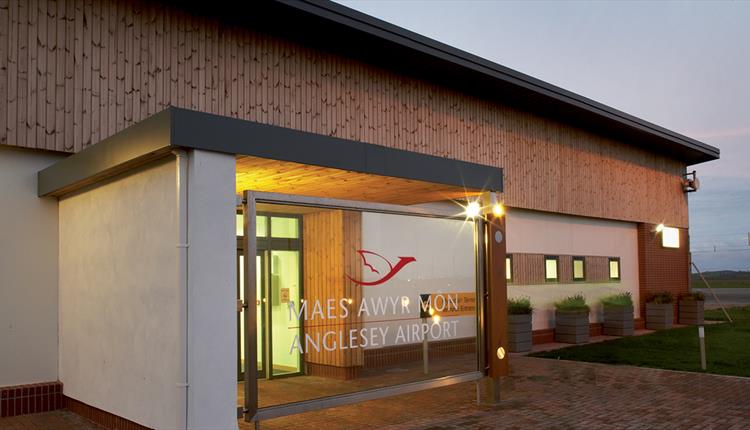 About
Anglesey Airport is located to the south west of the island at RAF Valley, less than two miles from the A55 expressway.
For directions by Sat Nav the post code is LL65 3NX.
The airport is managed and operated by Bilfinger Europa Facility Management Limited on behalf of Isle of Anglesey County Council. The telephone number for the airport is 01407 878056 (07:30 to 10:30 and 15:00 to 18:00 Monday to Friday).
Car parking is available at the airport at a cost of £5 per day. Please note the ticket machine only accepts £1 coins, but it is possible to pay for parking in the terminal building. The car park is open between 07:10 and 10:30 and 15:00 and 18:30 on Mondays to Thursdays, and between 07:10 and 10:30 and 14:30 to 18:00 on Fridays. Please be aware that outside these hours there is no access to the car park. The car park will also be closed on Saturdays, Sundays and Public Holidays.
There are no facilities for hiring cars at the airport, so hires need to be arranged in advance. Many car hire companies offer a meet and greet service at the airport for bookings made in advance.
Flights to Cardiff operate twice daily on Monday to Friday (excluding public holidays and RAF Christmas / New Year shutdown dates). Flights are scheduled to take around 1 hour which gives business and leisure passengers an alternative to the long journeys by road and rail between the region and the capital.
The service is currently operated by Flybe, who is under contract to the Welsh Government.