The Dangerous Food Company
Type:
Local Produce Served
The Old Court House
Chester Street
St Asaph
Denbighshire
LL17 0RE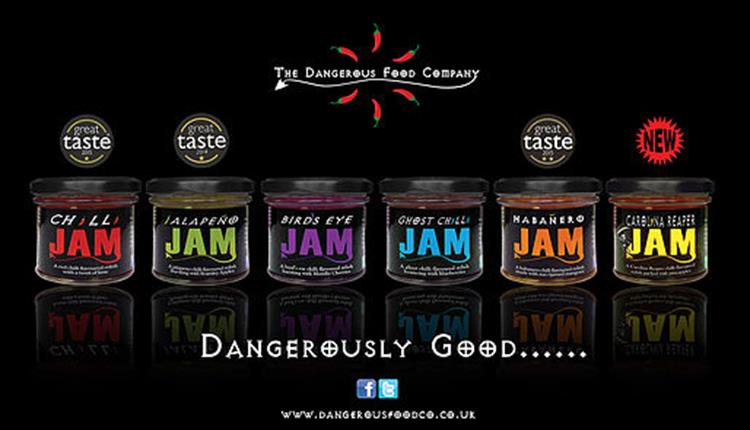 About
In early 2013 two friends embarked on a project that would usually end up as being forgotten about and simply discussed as a pipe dream in the pub!
We began making our Chilli Jams in early 2013 and after 38 trial batches we had perfected our first flavour, Red Chilli & Lime and soon after we added our Jalapeno and Apple Jam to the family. We had startling success at local food shows and farmers markets to the point that even with full time jobs we were producing over 300 jars per week in the kitchen at home in North Wales.
In November 2013 we were both surprisingly made redundant from our jobs and we decided to try and turn our once pub pipe dream into a career. We have added 3 new flavours in the family; Habanero & Mango, Birds Eye Chilli & Cherry and Ghost Chilli & Blueberry picking up some Great Taste Awards along the way!
However, making vast quantities of Chilli Jam, although enjoyable, in a tiny household kitchen did have some drawbacks, particularly the over powering smell! So in early 2014 we re-located to a facility just 9 miles down the road where the jams are continued to be made in small batches with tender loving care.
We are now pleased to announce that in September 2015 our exciting new range of cheeses will be released but be careful..... They are Dangerously Good!